The President Tests Positive (Updates Regularly)
Don't have time to catch up via Twitter feed? Here's a quick rundown of what's going on with President's Trump positive coronavirus diagnosis. 
Oct. 5 4:00 p.m. 
President Trump announced via Twitter that he is being discharged from Walter Reed Medical Center at 6:30 p.m. this evening. The president spent 3 days at the facility, receiving at least three doses of the antivral drug remdesivir. He is also being administered dexamethasone, an anti-inflammatory steroid meant to help mitigate the effects of coronavirus.
This follows a surprise outing on Sunday, Oct. 4, during which President Trump and his security detail made a brief trip to greet supporters by driving past groups in an SUV.
Members of the Administration have continued to test positive over the weekend, including White House Counselor Kelleyanne Conway and Press Secretary Kayleigh McEnany. Several aids have also tested positive.
Oct. 3 10:30 A.M. 
President Trump spent the night at Walter Reed National Military Medical Center, where he received the experimental drug Remdesivir, an antiviral drug administered intravenously that's been shown to reduce the effects of COVID symptoms. The president's doctors have released a statement stating that "is doing well," and for the time being "is not requiring any supplemental oxygen." 
Oct. 2 6:30 P.M. 
President Trump was taken via Marine One to Walter Reed National Military Medical Center. He is receiving treatment for mild COVID-19 symptoms, including fatigue, trouble breathing, and a fever. 
Oct. 2 11 A.M. 
Early this morning Oct. 2, President Donald Trump announced via Twitter that he and First Lady Melania Trump both tested positive for COVID-19. This comes after one of the President's closest aides, Hope Hicks, tested positive on Thursday night. Just earlier that day, President Trump said, "The end of the pandemic is in sight," according to CNN.
At 74 years old, the President falls into the high-risk category of those most affected by COVID-19, but the President's physician, Navy Commander Dr. Sean Conley has already issued a statement saying, "The President and First Lady are both well at this time, and they plan to remain home within the White House during their convalescence," and that the President will be able to carry out his duties "without disruption," according to The New York Times. 
The President himself testing positive along with others he works closely with could possibly undermine his push to accelerate reopening businesses and schools. This creates a great deal of uncertainty for his campaign only 32 days before the election with debates and campaign stops planned for upcoming weeks. 
President Trump's opponent, former Vice President Joe Biden has expressed his sympathy in a tweet saying, "Jill and I send our thoughts to President Trump and First Lady Melania Trump for a swift recovery. We will continue to pray for the health and safety of the president and his family."
Leave a Comment
About the Contributors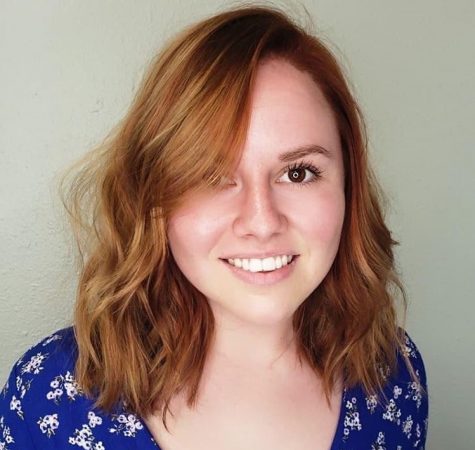 Hannah Zeller, Executive Editor
Hannah Zeller was the Executive Editor of The Reporter from 2019 to 2020. She is an ardent consumer of baked goods, a connoisseur of reality television,...