Local COVID-19 Case Updates – 4/29
April 28 
10 a.m. 
Information from Florida Division of Emergency Management 
Total Tested: 357,435
Positive: 32,846 (9.2%)

Negative: 334,029
Total cases: 32,846 
Florida residents: 31,986

Non-Florida residents: 860

Hospilizations: 5,222

Deaths: 1,171
Information from Volusia County Emergency Management 
Total tested: 8,357
Total negative: 7,927

Total positive: 445 (5.3%)

In DeLand, there have been 30 positive cases.
11 a.m
Gov. Ron DeSantis met with President Trump
From Gov. DeSantis's Facebook page 
At 11 a.m yesterday, April 28, Gov. DeSantis

met with President Donald Trump

at the White House to address and discuss protection protocols and safety measures, the means for an increased amount of testing, assistance for nursing homes, space and accommodation for hospitalization, and the phases for reopening state businesses. These

efforts

were important to address because stay-at-home orders for Florida expire on Thursday, April 30 and businesses will start opening next Monday, May 4. 
April 29
4:30 p.m. 
Volusia County Emergency Management 
At 4:30 p.m today, April 29, Volusia County Government held a

press conference

addressing updates and actions to protect and ensure security measures and health with COVID-19. Patricia Boswell, administrator of Florida Department of Health (FDOH) in Volusia County, Ed Kelly, Volusia County Council Chair, Dr. Margaret Crossman, M.D, Chief Medical Officer at Halifax Health in Daytona Beach, spoke about safety and security measures taken in each of their departments for COVID-19. 
5 p.m. 
From Gov. DeSantis's Facebook Page
At 5 p.m. today, April 29 in Tallahassee, Gov. DeSantis held a

press conference

to announce the state's plans to reopen businesses for Phase 1. Restaurants and retail stores can be reopened with a 25% capacity next Monday, May 4. DeSantis also announced that local governments may implement more restrictive policies than the state. 

Miami-Dade, Broward, and Palm Beach counties are excluded from reopening because these counties have been impacted the most. 
5:47 p.m. 
Florida total cases: 33,193

This is an increase of 347 cases from 10 a.m. yesterday, April, 28. 

There have been 1,371 cases in Orange County and 448 cases in Volusia County

In Volusia County since 10 a.m yesterday, April 28, there have been three additional cases. 

Florida total deaths: 1,218

This is an increase of 47 deaths from 10 a.m. yesterday, April 28.
Leave a Comment
About the Contributors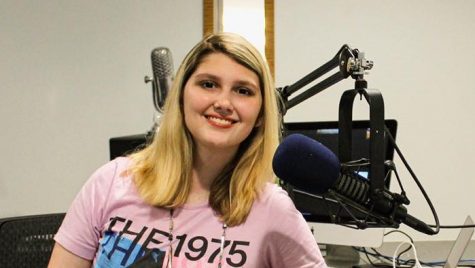 Bella Steiert, Website Designer
I am a sophomore and a digital art major. I am a techie and I have hosted a show on What Radio, I love all things alternative and indie music.