Local COVID-19 Updates – 4/14
Monday, April 13
3:50 p.m. 
Volusia County Emergency Management 
Local churches and businesses are joining together for the

Bells of Thanks

event at 4:15 p.m. on Wednesday, April 15, to support those on the front lines fighting against COVID-19.
5 p.m. 
Information from: Florida Disaster
In Florida: 
Total tested: 199,767 

Resident: 20,394 

Non-Florida Residents: 625

Hospitalized: 2,841

Deaths: 499
Total tested: 2,631

Total negative: 2,412

Total positive: 216 (8%)

Deland has 21 positive cases 
6:20 p.m.
Orange County, Florida Government 
April 14
Volusia County Emergency Management 
To ensure the continuation of services of essential functions,

the CDC has issued new guidelines

on employees going back to work, even if they have been exposed to COVID-19. 
Leave a Comment
About the Contributors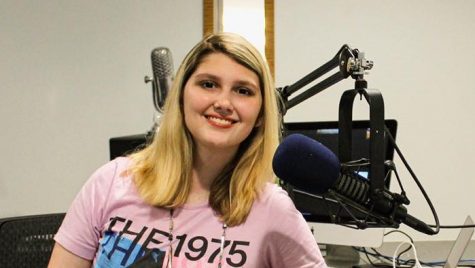 Bella Steiert, Website Designer
I am a sophomore and a digital art major. I am a techie and I have hosted a show on What Radio, I love all things alternative and indie music.