Dining in DeLand: Pizza Edition
Ranked in 2015 as the number three pizza capital in the nation by FindTheHome.com, DeLand is a mecca for cheesy, saucy goodness. Cat and Kaitlyn explored the best of DeLand pizza, specifically the spots closest to campus. Each pizza joint is ranked out of a maximum of five slices for overall satisfaction.
Urban Brick
112 North Woodland Boulevard
$$$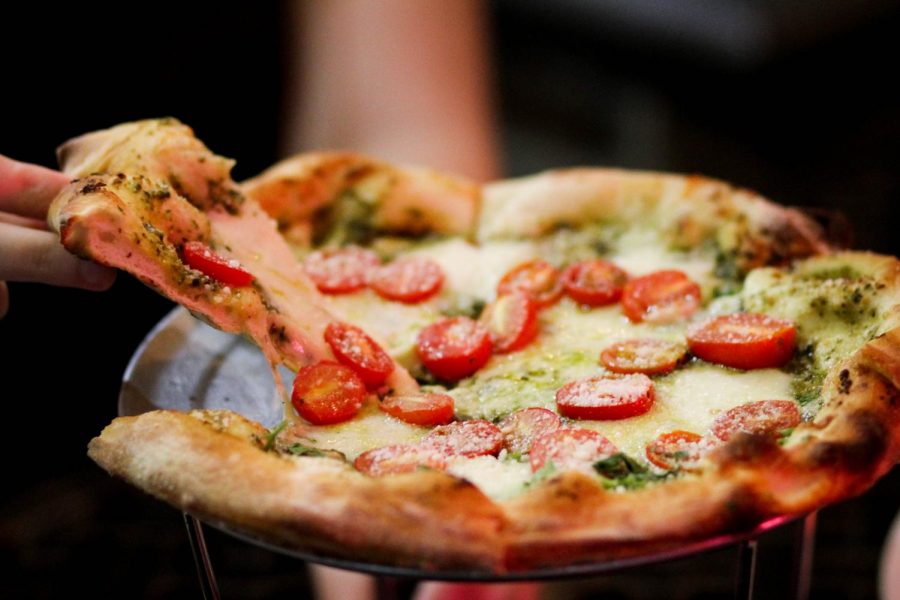 I found myself saying "for fifteen dollars, it better be good!" So, it's pricey. But, man is it good. By far the best for service and atmosphere on our list, Urban Brick takes pizza from the cardboard box to the spotlight. At first, the menu is a bit pretentious. Candied fig, goat cheese, and lemon zest as pizza toppings honestly sounded revolting, but how very wrong I was. Needless to say, I opted for the wilder pizza varieties, but Urban Brick caters to the purist as well with a bubbling gooey pepperoni option. Regardless of the choice in topping, the true star is their crust. Buttery and cheesy, the pillowy soft bread is encrusted with delectable crispy edges. Urban Brick manages to combine the joys of thin crust and deep dish, the crust doing its magic and the cheese melted to perfection. I wanted to be harsh on a fifteen dollar pizza, I really did. But, at least in my mind, it was worth every penny.

DoBro's Chicago Style Pizza
658 West New York Avenue
$$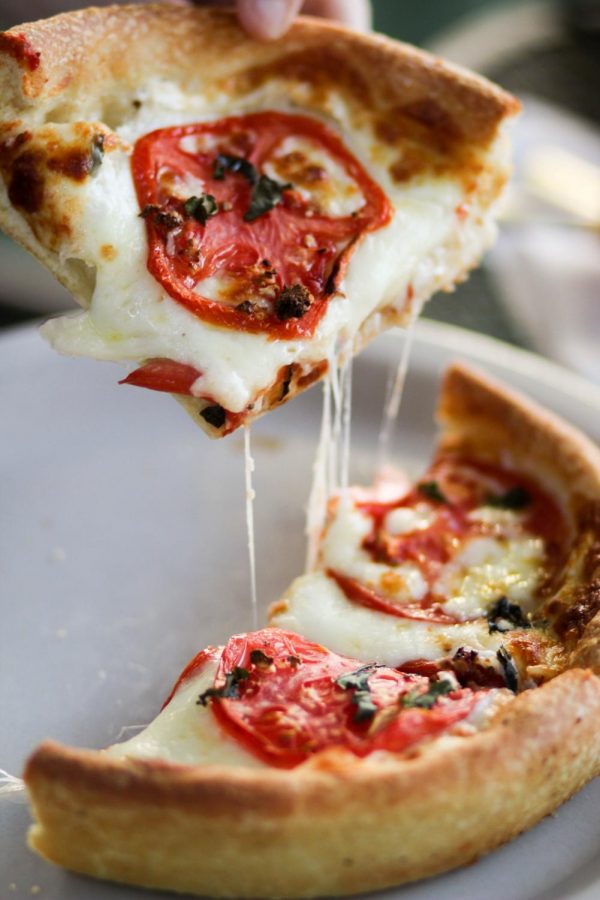 Located just outside of downtown, DoBro's is a departure from the wood-fired crusts of artisanal shops. Their Chicago style pizzas are deep dish with a slightly sweet, classic tomato sauce heavily layered on top, yes you read that right: the sauce is on top, of gooey cheese and hearty toppings. For the purist, the Classic Chicago and Four Cheese are equally delicious. But the true winner is the Caprese. The soft, buttery crust envelops rich mozzarella and creamy ricotta topped with juicy vine-ripened tomatoes and the perfect sprinkling of herbs. Each bite is heavenly, from the first pull of gooey cheese to the final satisfying crunch of crust. The 8-inch size is $8.29 and divides for a hearty two servings. DoBro's serves far more than Chicago deep dish. We recommend the garlic parmesan wings and the stuffed mushrooms. Gluten-free options are also available. Regardless of your choice, Stetson students get 15% off. Our one slice deduction is for the lackluster ambiance and the waitresses in fedoras because honestly, just no.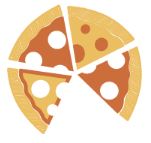 Tony's New York Pizza
146 West New York Avenue
$
A Stetson student favorite, Tony's serves a myriad of Italian dishes, including pizza. They feature New York style: thin crust, greasy, and extra large for that signature fold. While not our usual pick off their scrumptious menu of pastas, the Bianca pizza is perfect for a simple lunch. Ricotta, mozzarella, and garlic are layered in heaps on a crunchy garlic crust. One slice is $1.75. Paired with a side salad and their amazing garlic rolls, it's a meal on the cheap. For a heartier dinner, try the stuffed pizza. Ham, salami, provolone, pepperoni, mozzarella, onions, and green peppers are all wrapped in a fluffy oven-baked crust. A 16 inch stuffed pizza is a bit steep at $23.99, but one slice, which is plenty to satisfy, costs just $2.99. Choosing Tony's for pizza over their other delicious options, like the Eggplant Parmesan and the Chicken Capri, is a mistake in my opinion. But, if you're looking for a good by-the-slice, Tony's is a solid three out of five.

Forno Bello Wood Fired Pizza and Italian Cuisine
138 South Woodland Boulevard
$$$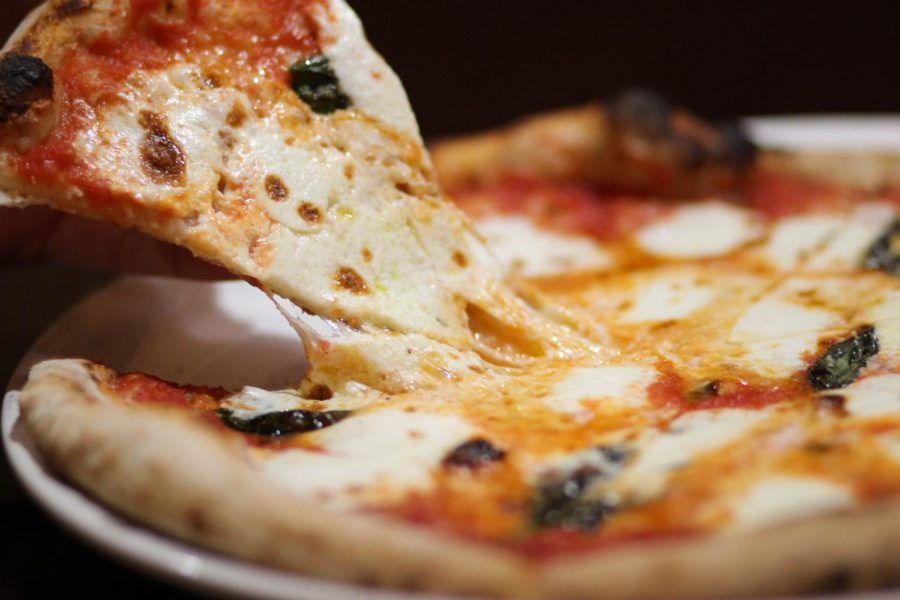 So it's a wood oven. Big fire, slow cook time, thin crust. I get it. But frankly, $12 for a half burnt pizza is not artisan, it's unacceptable. I am honestly a bit shocked to say just how disappointing this pizza was. Forno Bello is home to my all-time favorite fettuccine alfredo, which is no small title. Their drunken mussels and gnocchi caprese are freaking delicious. The pizza falls incredibly flat in comparison. While the tomato sauce is flavorful and the mozzarella is sufficiently cheesy, the crust ruins the experience. The menu and website both warn of the "well done" nature of a wood fire oven, but I just cannot understand how burnt crust equates to traditional Italian. I feel like an Italian grandma would be enraged. This is not a dig at the usual joy of Forno Bello's otherwise fantastic options. The pasta is unbeatable. The pizza not so much.