Around the World in 19 Miles
What tasty international foods can you find in DeLand? More than you think
Want a taste of Asia, South America, or the Caribbean? Well, if you have been dying to sink your teeth into a wide array of international foods without leaving the comfort of DeLand, this list is for you. Here I have compiled a condensed collection of restaurants in DeLand offering food from different regions throughout the world for you to sample, so if you want a little bit of diversity in your meals or a slice of home, we've got you covered. 
A Slice of Asia
Oudom's Thai and Sushi:
Closest to Stetson is Oudom's Thai and Sushi, which Somchin Kemsatha and her three sons—Oudom, Somboun, and Siy—opened in 2006. It is located downtown right next to Firehouse Subs on North Woodland. The entrance is a bit small, but make sure to look for the signature blue and white sign with the name. All of the foods these brilliant chefs create are spawned from, according to the restaurant's website, family recipes, and are made from scratch. Their signature dishes are curry, pad thai, pad phet, and shrimp tempura.
Appetizers range in price from $5-$13 with a Combination Starter being the most expensive. For the main course, prices climb just a tad with the costs staying between $14-$15. Soups and salads range from $5-$16, and curries all cost $15. More information about prices can be found on the company's website. 
Allergens: Peanuts are commonly used in Thai cuisine, so be mindful of what you order. Always alert staff of your dietary restrictions.

Pho Company Noodle House:
Moving just east of Thailand, we find DeLand's hub for Vietnamese dishes—Pho Company Noodle House. This restaurant is located between Anita's Furniture & Home Decor, and Pretty Little Things on North Woodland in downtown DeLand. Dishes offered range from curry, to spring rolls, and of course—the famous pho. Prices vary depending on what you're in the mood for; appetizers never cost more than $10.95, the cost of pho varies depending on what options you select like noodle type and meat/no meat, and spring rolls typically cost around $6.95. Costs run a little bit higher here, so keep that in mind when you come to eat.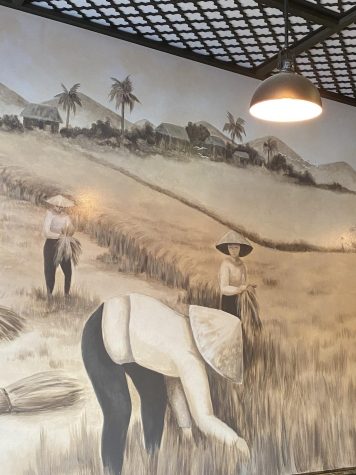 The food is tasty, authentic, and incredibly flavorful, and the same applies to their drink options! They have a plethora of choices for bubble tea flavors to indulge yourself in.
One thing that stands out about this restaurant is its inclusive menu! There are plenty of vegan options for those with dietary restrictions. These choices range from crispy egg noodles, to vegan noodle soup, and fried tofu sandwiches. 
Allergens: Vietnamese food often uses tree nuts and other nut varieties in their sauces, oils, and dishes, so be mindful of what you order. Again, always notify staff of your dietary restrictions BEFORE you order.
Some Caribbean Soul
Jamaican and Soul Restaurant:
In terms of prices, the entrees are fairly uniform in price: $6.99 for a small and $9.99 for a large. The same applies for the side dishes, which are all $1.99; the only outliers being chicken ($3.99), oxtail ($4.99), and goat ($4.99).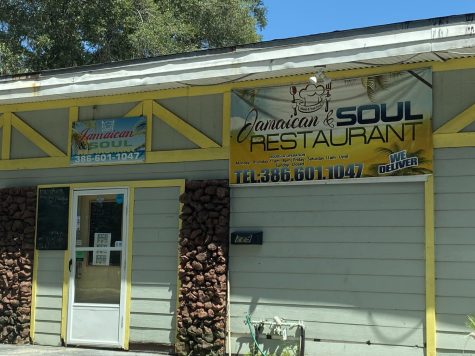 The Jamaican and Soul Restaurant tops this list as the Caribbean and southern American centerpiece in DeLand. This restaurant is located on East Voorhis Avenue in DeLand, which is about a 3-minute drive from Stetson. The menu here has some wonderful options of rice, seafood, and chicken variations—including the always tasty Jerk Chicken, which is a famous Jamaican dish. Other choices include Oxtail, Pepper Shrimp, Fried Chicken, Cornbread, and an array of sides such as plantains and Jamaican Patties; a good mix of both the south and the Caribbean for those who want the best of both worlds. 
A lot of these foods involve meat, which many individuals may not be able to have due to dietary restrictions, but have no fear, this fabulous restaurant also includes a vegan option for anyone to try. Their Facebook also states that vegetarian options are available.
Taste of Soul:
Here's a restaurant for you if you are looking for a Taste of Soul. Southern food is served here with love as the owners, according to their about page on their website, strived "to have a location that allowed for a diverse group of people to walk in the doors." The restaurant thus strives for all patrons to feel a sense of belonging this way. Not only does this restaurant serve up some tender love and care, but they also are home to what they dub, "the best fried chicken" around.
Food options include their renowned fried chicken, beef stew, smothered chicken livers for an entree, and some good old mac & cheese. The entrees go from $11.95 up to $19.95, but keep in mind that their menu changes each day of the week, so I recommend checking their website for additional information on what will be served. 
In terms of dietary restrictions, a lot of meat is served here, and there are not very many vegetarian options available, so bear that in mind when you visit. 
Latin Love
Los Dos Compadres:
DeLand offers many Mexican restaurants, but one that has always stuck out for its savory and authentic flavor is Los Dos Compadres located on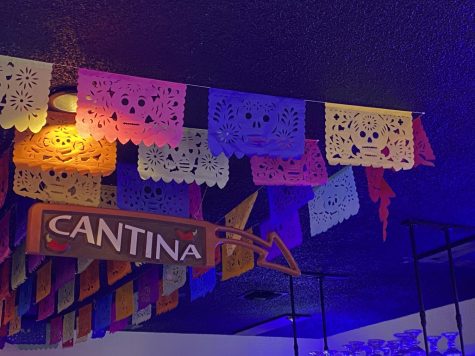 East International Speedway Boulevard about 6 minutes from Stetson. This incredible bar and grill has many tasty options for everyone who wants a taste of authentic Mexican flavor. 
Los Dos Compadres is family-owned, according to their website, with original recipes from the restaurant-owners grandmother; all of which have not been changed since the place's inception. They've been open for 18 years and see no signs of stopping. Some of their food options include enchiladas, queso flameado, and fajita salad amongst many other delectable entrees. 
Appetizers range from $6-$8. Salads cost between $10-$12, and all lunch options range between $8-$12. The main dishes, however, become a bit more expensive with tacos and combos going between $2 and $12, fajitas being $17 and $28, and seafood being between $15 and $20. Vegetarian options cost around the same as tacos and combos at $10, $11, and $12.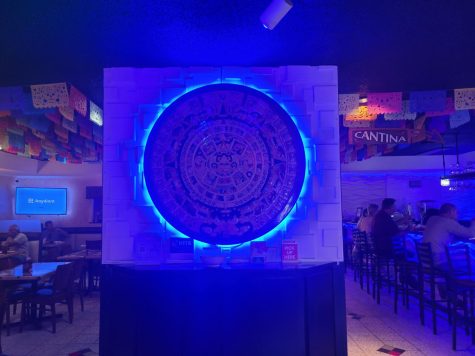 Chicas Cuban Cafe:
Another fantastic restaurant is Chicas Cuban Cafe located on South Woodland Blvd, which is a 3-minute drive from campus. According to their website, their service claims to be "authentically Latin; warm, welcoming, and at times even affectionate." Who doesn't love a warm hug accompanying their meal? 
Menu options include the always tasty Cuban sandwiches ranging between $10 and $14 and an assortment of coffees such as cafe con leche at $4 a cup. Their website has a complete image of the menu for hopeful attendees to glance over if you'd like more information. 
Mediterranean Magnificence
Santorini:
Greece's cultural staple for centuries has been its mythological tales of valiance, bravery, heartbreak, and heroism, but a contemporary gem is its fantastic cuisine. Santorini is a Greek restaurant located in downtown DeLand next door to Mr. Bills and across the street from Pinup Parlor. Keep an eye out for their long black and white sign above the entrance. 
The restaurant is owned by Manny and Agata Politis—Manny being from Psara, Greece, and Agata from Slovakia. Manny also doubles as a chef, creating Hellenic staples such as gyros, spanakopita, moussaka, and saganaki. The restaurant is vegan and vegetarian friendly with vegan options such as fried chickpea patties and falafel sandwiches available, and gluten-free bread. 
The prices are fairly high here, so bear that in mind. Gyros are listed alongside their vegan options and are all priced at $8.95 each. Sides range between $1 to $5, which includes items such as feta, greek fries, and anchovies. Desserts bounce between $4.95 and $6.95 with the delightful baklava being included. 
DeLand has some great choices for anyone looking to venture out of their normal range of foods, or those wanting something that reminds them of home. I encourage all of those wishing to check out these places to look at allergen information before deciding—you can never be too careful. I hope you all have an incredible academic year and happy eating!