Stetson COVID-19 Updates – 7/2
Residential Living and Learning
Larry Correll-Hughes, Assistant Vice President for Campus Life and Student Success and Executive Director of Residential Living and Learning provided updates regarding residential life for the Fall 2020 semester. Adjustments to residential assignments are being reviewed over the next couple of weeks. As adjustments are being made, please submit the form for residential accommodation requests on Housing Central. The cleaning staff will be cleaning suites following guidelines from the CDC.
Academics
Noel Painter, Executive Vice President and Provost, provided updates regarding academic policies and guidelines for the Fall 2020 semester. 
There is still ongoing work addressing standards and guidelines for music performances and limits on class size. 

Adjustments to academic policies will be reviewed and adjusted as necessary. 

Required internships will not be impacted by COVID-19 and continued. 

All professors have been advised to have a flexible attendance policy.
Safer Campus Task Force (SCTF)
Hollis Center: Lynn Schoenberg, Dean of Students, announced that reopening plans for the Hollis Center gym and facilities from the SCTF was recently reviewed and approved. There will be more information on these reopening plans later. 
Travel: No university-sponsored travel will be permitted during the fall semester. Travel for student organizations is defined as more than five miles traveling distance from campus. 
Changes to Operations for Student Organizations
Zachary Beaver, Assistant Director of Student Organizations and Engagement for the Office of Student Development and Campus Vibrancy, provided an update regarding changes to operations for student organizations, the protocol for meeting and events, visitation restrictions for events, and travel restrictions for events. 
Mandatory Training
With the temporary restrictions on operations, to establish as much clarity and confusion as possible, at the beginning of the fall semester, at least two officers from each organization will be required to attend mandatory training before the organization will be permitted to work on operations such as meetings, registering events, and access funds. More information with dates and times will be released as soon as it is available.
 Meetings and Events
Following a

tiered system

for different levels of responses, restrictions to in-person meetings and events will be lessened when it is safe to do so.

Different event venues may have different limitations and restrictions, but to ensure safety and protection throughout the Stetson community, all meeting and event limitations will be the same for off-campus events regardless of venue regulations.

 

For events with food, no homemade food or food served buffet style will be allowed during meetings or events.

 

Part of the event registration process includes the approval of food. Pre-packaged, single-serving food items or boxed meals may be requested.
Event Registration:
Organizations that are requesting to hold events or activities prior to the start of the Fall 2020 semester should

request approval of the event.

 

All meetings must be registered. A revised event registration form will be used for all in-person events and meetings to ensure safety. The revised event registration form will be available at 9 a.m. on Monday, July 20, 2020.
Guests/Visitors: Many organizations seek to invite visitors, such as guest speakers and other vendors. Speakers and vendors are required to submit the Stetson University Visitor Screening Form in advance and be approved. 
Budgets and Funding: SGA and faculty and staff are making adjustments to spending policies and allowing for some additional flexibility.
Involvement Fair: The annual Involvement Fair will be converted to a virtual format.
Student Employment 
Due to faculty and staff concerns, Stetson administration will be reviewing requests for accommodation and adjustment to work arrangements. Employees seeking accommodations due to medical concerns should submit the COVID – 19 Accommodation Request Form to Human Resources. Next week, a process for students to request accommodations will be finalized and published. 
Check Stetson's COVID-19 website and the website's FAQ webpage, and check your emails for updated information.
Leave a Comment
About the Contributors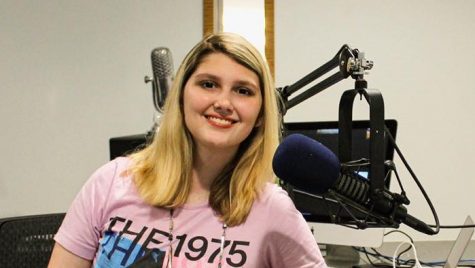 Bella Steiert, Website Designer
I am a sophomore and a digital art major. I am a techie and I have hosted a show on What Radio, I love all things alternative and indie music.