Unpacked with Sara Gerken
In a time where we may feel less connected than ever, Stetson's Resident Assistants have become a key part of keeping the community connected. Sara Gerken ('21), Lead RA of the apartments area, unpacks the essentials of her bag when she goes on duty.
The duty phone
"Every RA when they're on duty, we have a duty phone. And so when somebody calls us in our area, we're easily able to call and respond to the situation if anyone needs help. It's also really good if we're dealing with a situation and we need extra help. So that's why it's always on whenever we're on duty at the highest level of ringing, usually a very obnoxious sound so that we know. It's kind of a little alarming, like, oh, goosebumps, because you just don't know what to expect."
Flashlight
"I always carry a flashlight, especially in the apartments area. We walk around and the way our area works is usually during the weekdays we walk alone. So definitely having a flashlight when it's like going through hallways, externally that may be a little bit darker."
The duty bag
"We also have the duty bag, and that's the bag that has all of our supplies so that we can put it together. Especially with COVID, we have gloves, we have extra masks if we need to. If we need to, we have an extra phone charger to charge the phone, and then also extra little slips. If we were to encounter a situation and if we have to document somebody, they know what to expect next. So we hand those out to those residents."
Name tag
"We always wear our name tags so that we know who's on duty. And especially when going throughout the halls, we know the residents can have a better indication like who's on duty, as well as wearing the duty shirt to have on."
Germ-X and emergency masks
"Then, of course, I have Germ-X and emergency masks in case of anything."
The Beep Bop
"We also have a cute little thing in every area called the Beep Bop. That's what we call it. So Public Safety uses it too, and the purpose of it is we have to check in at different key points around the area and it makes a little beep bop sound so that Public Safety and Campus Life on Call knows that we're good, we've completed our rounds. It's an accountability thing but mostly a safety thing. And so it's like when we scan different points we know in case, goodness forbid, something happened, they knew what our last location was. So it's definitely really helpful for that, especially in the apartments community."
Rain jacket
"Especially like when walking around in Florida late at night it's just nice, to just have a raincoat on, because sometimes it just randomly rains. Plus it's just humid so it's nice to have it on in case anything were to happen."
Duty shirt
"It's our labeled duty shirt that we always have to wear when we're on duty, just like the name tag so residents easily know if it's an RA as we're walking through the halls or walking through external apartments so that they're like, 'okay, they're doing their rounds and they're making sure we're safe.' So especially if we're knocking on doors, they know it's us and not just somebody random."
Leave a Comment
About the Contributors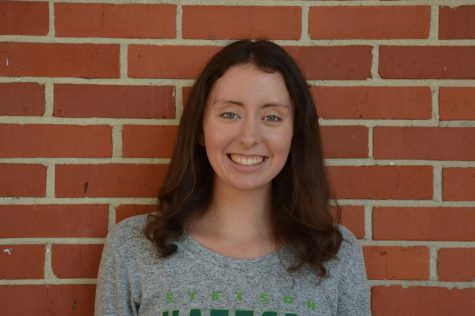 Calista Headrick, Opinions Editor
Calista is an opinion writer for the Reporter. She is an English major and hopes to one day work in the publishing industry. She loves to read, is slightly...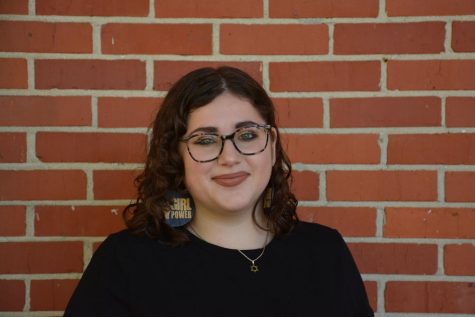 Jillian Semmel, Photo Editor - The Reporter
Jillian semmel is a sophomore and a digital arts major! Jillian's career goal is to work as a photographer for a major publication someday and travel...