Stetson Moves to Tier 2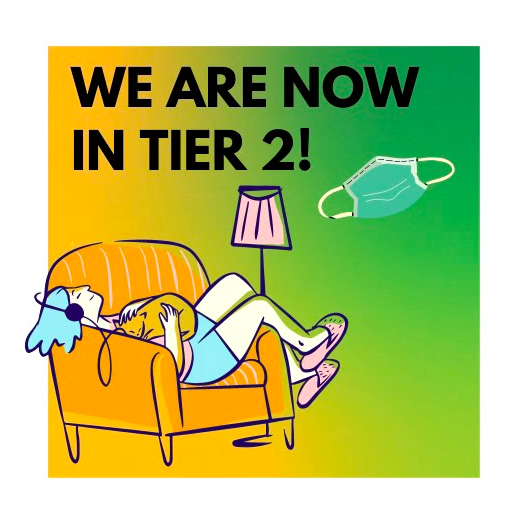 On Wed., Jan. 27 in a Safer Campus Task Force update, the move to Tier 2 was announced and began today, Thurs., Jan. 28. According to the email communication, this decision came as a result of lower rates of infection among the university population in comparison to local and state levels. This past week, a positivity rate 9.93% in Volusia County and 9.35% statewide were said to be more concerning. 
Even though the university has progressed to Tier 2, the announcement stressed the importance of avoiding areas with large groups, such as bars and gatherings with unmasked large crowds. The community is also encouraged to continue following all safety guidelines, wearing facial coverings, and following physical distancing protocol. According to the announcement, if rates increase, there is the possibility of moving back to Tier 1. 
 Changes for moving to Tier 2
Residential living 
Only one Stetson guest per resident is allowed in a residential room at any time and everyone in residential rooms are required to wear face coverings.

Non-Stetson and overnight guests are not allowed in residence halls and apartments at this time.

Only one resident may be in community kitchens at a time. 

Community spaces, such as lounges, will be opened with limited occupancy, and while in community spaces, face coverings must be worn and everyone needs to be physically distanced. 
Break rooms and office spaces
Break rooms and common office spaces are now open with appropriate physical distancing measures and are only allowed for members of the respective department or building. 
Tabling
Tabling can now take place while following certain protocols.
Face- to-face meetings 
Face-to-face meetings lasting under 15 minutes with face coverings and physical distancing. Any meetings that are longer than 15 fifteen minutes and with large groups should continue to be conducted virtually. 

For non-academic meetings and gatherings that have received approval, the maximum number of individuals has been increased to 30 participants. All other meetings and gatherings that have not been approved are limited to a maximum of 10 participants. 

For performances in the School of Music and events in the College of Arts & Sciences, a maximum of 30 individuals are permitted. Receptions at these events are not permitted at this time.

For gatherings with appropriate physical distancing protocol and other limitations, pre-packaged foods and bottled drinks are allowed.
Leave a Comment
About the Contributors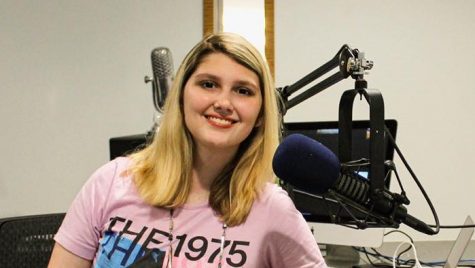 Bella Steiert, Website Designer
I am a sophomore and a digital art major. I am a techie and I have hosted a show on What Radio, I love all things alternative and indie music.