Justice at Stetson
Justice at Stetson (@justiceatstetson) is an Instagram account that created its first post on July 3 with the message, "Calling all current and past Stetson students. Let us work together to shine light on many injustices at this school that have gone unheard. This is a safe place." Since the first post, the account has posted over 100 stories from Stetson students about their personal experiences at Stetson and in the DeLand community. The stories vary in topic; from sexual assault to racism to problems with professors. Most stories involve how students felt wronged by how the Stetson administration handled their situation. 
Because of the sensitive topics discussed on the account, the person running the account has chosen to keep their own name and the names of the students anonymous. Therefore, the student stories are technically unverified and cannot be reported as fact. 
We messaged the account creator through Instagram to discuss the nature of the account. When asked about the inspiration to create Justice at Stetson, the creator said, "I was inspired to create this account simply because I have had multiple friends come forward (before the account) and talk to me about their experiences…I decided to make the account in hopes that it would inspire students to hold other students accountable and to a higher standard." 
When the account was first started, the student creator received over 50 submissions in four days : "Since it's started I've noticed how many people (not just the survivors of traumatic sexual assault/r*pe, but those who experienced racism, sexism, etc.) have been dismissed by the school, and now it's shifted towards inspiring change in the student body and pressuring the school toward actively pursuing making the campus a safer place, rather than just saying it is one."
The Justice at Stetson account has grown in popularity over a short period of time: as of July 21, the account had 871 followers. In response to a question about how the creator hopes students will react to seeing other students' stories about their experiences at Stetson, the creator said, "I want the students who see these stories from others to feel three emotions: disgust, empathy, and hope. I want them to be disgusted at what has occured at Stetson by the hands of other students and staff. I want them to have empathy for the survivors and support them in speaking up, because it takes more courage than many will ever have. I want them to have hope; I want them to hope for a better Stetson. Where these past injustices and stories are not in vain."
I asked Stetson student Liza Tananbaum ('22) for her reaction to seeing other students' stories on the Justice at Stetson account. She said, "I think the Justice at Stetson page is an incredible way to use this platform. The page is giving students, faculty, and anyone else the chance to speak out on injustices that happen all the time on Stetson campuses. They point out large issues that many of us aren't aware of or just ignore and give power to the people who face these issues."
Another student, Daniel Hendrick ('23) commented on the anonymous nature of the account: "Justice at Stetson allows students to share their feelings and experiences with Stetson without having their identity politicized."
The Title IX office has come under scrutiny for repeatedly being targeted by multiple posts on the account. On July 9, a new Stetson Title IX Instagram account (@stetsonu.titleix) tagged the Justice at Stetson account in posts saying that efforts to improve the University are appreciated and that the Title IX office is listening to concerns. We reached out to Lyda Costello Kiser, Executive Director and Title IX Coordinator to ask her how she felt about the situation. She said, "I think it is important for individuals to share their experiences when they are ready to do so. They need a safe space for this, and it appears that this Instagram account is providing that for some people…While some of these stories don't involve current students, faculty, or staff, they do tell stories that are important. Everyone's story matters."
When asked about what she would say to students who have seen these posts and have concerns, Kiser said, "In the area where I work [Title IX], we are dedicated to ensuring that the individual who reports an incident is empowered to decide what the University does. If incoming or current students have questions, I am more than willing to respond by email or phone. And everyone should remember that the confidential resources on campus – Counseling, Religious and Spiritual Life, and Health Services – are available for support."
The Title IX office and President Roellke are hosting a town hall webinar on August 3 at 3:30 p.m. to share information about a new Title IX rule and answer any questions students may have. To register and submit questions, click here.
When Lua Hancock, Vice President for Campus Life and Student Success was asked about the steps Stetson is taking to address the issues and concerns raised by the account, she said, "Our first step is to listen intently to the stories and messages being shared with us. I have communicated back and forth several times with the organizer asking other ways we can be helpful and asking that they encourage those student reporting to also use SGA or the Dean of Students' office hours to raise their concerns and get help with their specific incidents if they feel comfortable. The organizer has already shared with us some good feedback and ideas on how we can increase student support and transparency."
In response to a question about handling anonymous claims, Hancock said, "We take every claim of wrongdoing very seriously. At the same time, we understand not all students are comfortable reporting something using their name. Report it (including BEST and Title IX reports) and Ethics Point also allow for anonymous reporting. It does, at times, make it more challenging to get the support to the specific individual if they raise an issue specific to them. But, if students raise general concerns and ideas for ways we can better serve the community — they can get that to us in any way they feel most comfortable — including this Instagram page."
She then addressed incoming students: "I would hope that they see that our students are passionate. That they are willing to push the university to get the help that they need and that the community deserves, and that we address challenges that affect student experience. And we want the same things. I hope the incoming students will also see, from other interactions with student leaders, staff, faculty and administration as they explore Stetson — that we care deeply about the issues raised on this page — like equity and eliminating sexual violence and increasing access for students with financial need."
The quick rise in popularity and the number of submissions to the Justice at Stetson account show that students not only want accountability and transparency, but that they also believe Stetson has the power to do better and make Stetson safer for all of its students. 
In an effort to uphold one of our organization's central tenants — transparency — we want to address that Hatter Network has been mentioned in one of the posts by the Justice at Stetson account. A student's personal experience working for Hatter Network regarding the workload and unfair treatment was shared. 
Leave a Comment
About the Contributors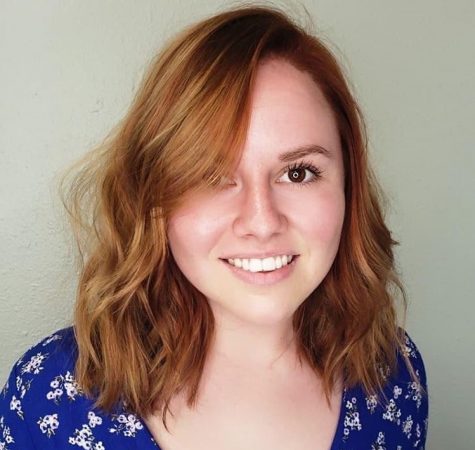 Hannah Zeller, Executive Editor
Hannah Zeller was the Executive Editor of The Reporter from 2019 to 2020. She is an ardent consumer of baked goods, a connoisseur of reality television,...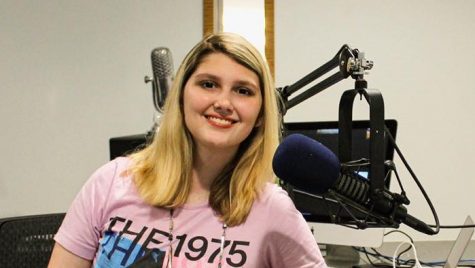 Bella Steiert, Website Designer
I am a sophomore and a digital art major. I am a techie and I have hosted a show on What Radio, I love all things alternative and indie music.