Stetson COVID-19 Updates – 6/19
 

The FAQ webpage

of Stetson's COVID-19 website has been updated with answers pertaining to topics such as academic success, FOCUS Orientation, Residential Life and Learning (RLL), events, and Health and Safety.
Face Covering Policy 
SCFT and University Leadership has approved of a policy that requires face coverings to be worn. Along with properly wearing face coverings, social distancing guidelines from the Centers for Disease Control and Prevention (CDC) should always be maintained. 
Face coverings, covering at least the face and mouth,

are required

to be worn throughout the campus, including all indoor and outdoor spaces. 

The policy makes exceptions for when you are in an office alone with the door closed, your residential room, residential hall bathrooms, gyms and athletic facilities, or eating or drinking.

It may be necessary to supply additional face coverings if face covers cannot be

washed regularly as recommended by the CDC

.

Please refer to

the CDC guidelines for washing hands.

 
Residential Living & Learning (RLL)
During July, for safety and protection, RLL will be completing all residential assignments.

All check-ins will be conducted at scheduled appointment times and done curbside. There will be information on check-in protocol at a later time.

On June 5, Gov. Ron DeSantis executed

Executive Order 20-139

. Section 3 of this Executive Order allows for students to travel for academic purposes without the need to be isolated upon arrival to campus.
Important Decisions Pertaining to Residential Halls:
For Fall 2020, individual bedrooms in the apartments, 2-person suites with a community bathroom, and houses will be offered.

The occupancy of some specific rooms and buildings will be reduced.

Within shared bedrooms, the distance between desks and beds will be maximized.

The exemptions for the residency requirement were expanded for the 2020-2021 academic year and the refund schedule has been expanded.

There will be limitations ensured to restrict visitors and guests.
Special Summer Session 
A six-week summer session, lasting from June 22 to July 31, is being offered this summer for all students. The registration process is the same as the regular Fall and Spring Semesters.
Academic Calendar for Fall 2020
Budget Priority Working Group (BPWG)
Over the last few weeks,

the BPWG

presented their final budget report and recommendations for the 2020-2021 academic year to President Libby and President-Elect Roellke, which was then sent to the Board of Trustees, Finance Committee, and Executive Committee. 

On June 25, the recommended budget will be finalized by the Board of Trustees.
Stay updated with Stetson's COVID-19 website and check your emails for updated information.
Leave a Comment
About the Contributors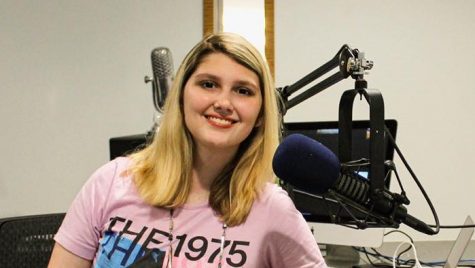 Bella Steiert, Website Designer
I am a sophomore and a digital art major. I am a techie and I have hosted a show on What Radio, I love all things alternative and indie music.