Stetson Fall 2020 Academic Calendar
The revised Fall 2020 Academic Calendar has officially been released. Here are the important dates you need to know.
Important Dates for Fall 2020: 
Aug 7: Residence halls open for new incoming students.

Aug 7 and 8: New incoming students

move-in

.

Aug 9: Residence halls open for returning students.

Aug 9 to Aug 12: Returning students

move-in

.

Aug 9 to Aug 12: FOCUS Orientation.

Aug 10 to Aug 12: New incoming students will start their FSEM courses.

Aug 13: All classes begin (a week earlier than initially planned).

Nov 24: Classes and final exams will be finished.

Nov 25: Residential students move out (before Thanksgiving Break).
To accommodate for traveling during the holiday season, there will be classes on Labor Day and Values Day, and there will not be a Fall Break, for the Fall 2020 academic semester.
Under the assumption that there will be no further revisions to the Fall 2020 Academic Calendar, the Fall 2020 semester will conclude by Thanksgiving to allow students to travel safely. However, if there are any unexpected cancellations that will cause the Fall 2020 semester to be extended, any courses and final exams rescheduled to be after Thanksgiving will be administered virtually.
The Fall 2020 Academic Calendar website includes additional information on the starting date, FOCUS Orientation, move-in, possible make-up dates for a hurricane, Fall 2020 Commencement, and moving out.
View Comments (1)
About the Contributors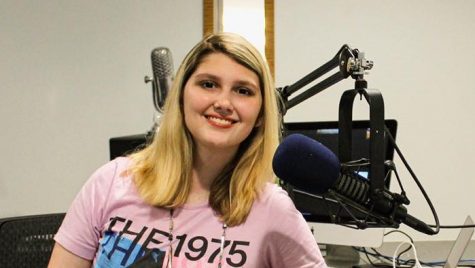 Bella Steiert, Website Designer
I am a sophomore and a digital art major. I am a techie and I have hosted a show on What Radio, I love all things alternative and indie music.