Local COVID-19 Updates – 4/7
Governor Ron DeSantis wants more rapid COVID-19 antibody test available, at hospitals 
April 6, 1:53 p.m.
Erin Dobrzyn, WKMG 6
On Monday, April 6, Gov. DeSantis spoke about the importance of rapid COVID-19 testing, as the number of cases rapidly increases.

Gov. DeSantis is working with Abbott Labs to attempt to get rapid tests in every major hospital in the state.
ABC7
According to the latest data released by the Florida Department of Health (FDOH), there are now 137,375 total tests administered 14,504 confirmed cases of COVID-19 in Florida. 

From the 14,504 confirmed cases in Florida, 14,065 cases were from residents.

There were 17,787 hospitalizations and 283 deaths. 
Florida Travelers with COVID-19 Visited 46 U.S. States, 75 Foreign Destinations Before Diagnosis 
Ryan Mills, Naples Daily News, USA Today 
April 7, 2:37 p.m. 
According to USA Today, 80% of all infected Floridians traveled outside of the state before they tested positive. 

In Florida, travel-related cases used to dominate test results when COVID-19 was first identified. 

As COVID-19 spreads across Florida, investigation on non-travel and travel-related cases have begun to increase. 
A previous version of the update stated that all positive cases in Florida were linked to Floridians who traveled outside of the state. This statistic has been updated.
Leave a Comment
About the Contributors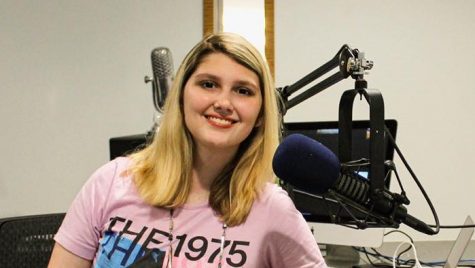 Bella Steiert, Website Designer
I am a sophomore and a digital art major. I am a techie and I have hosted a show on What Radio, I love all things alternative and indie music.