ARMYwives
This October, it was announced that the members of BTS will begin the process of fulfilling their mandatory military service in South Korea. This announcement came from BTS's label, HYBE, following the heels of the group's performance at their "Yet to Come" concert in Busan. 
Jin, the oldest member of the supergroup, is scheduled to start the process of fulfilling his military service but not before going on to do what basically amounts to a final lap with the release of a solo titled The Astronaut, which he performed live with Coldplay in October at their concert in Argentina.  After Jin goes into the military, the next oldest member will follow and so on. According to HYBE, BTS will not return as a whole until 2025. 
This hiatus not only takes into account their military service, but it gives the members time to rest and do their own solo endeavors. Since their hiatus, members RM and J-Hope have released their own solo projects (Jack in The Box and Indigo, respectively). J-Hope has headlined Lollapalooza in Chicago, and youngest member Jungkook has performed at the World Cup.
Debuting in 2013, the South Korean boyband known as BTS are arguably the biggest boyband on earth and are among the most influential people on this very planet. Over the course of nine years, the septet—which consists of Jin, Suga, J-Hope, RM, Jimin, V, and Jungkook—have been making music, performing, singing, posing, and whatever else was called for. Since 2017, BTS have become regulars in the western music scene. They've rubbed elbows with the likes of Bebe Rexha, Coldplay, Taylor Swift, and Halsey. Though they were once underdogs in the K-pop industry, they've exceeded every expectation and standard possible to push themselves into the global limelight. 
They've not only pushed boundaries for K-pop (Korean pop music) artists, but they've pushed boundaries for Asian artists as well. They have great selling power: their albums get astounding sales and they are able to sell out entire stadiums (a feat that only a few artists can accomplish such as Taylor Swift and Beyonce).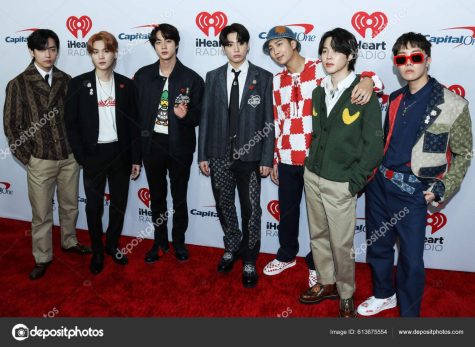 Within their fanbase, the BTS ARMY, reactions to the military announcement were mixed. Someone within the global and multiculturally diverse fandom were in tears and upset. Others were proclaiming their anger at the South Korean government, insulted that BTS's innumerable achievements and their contributions to South Korea did not earn them military exemptions.  Many, like myself, were begrudging the fact that they never got to see the sensational septet live in concert. A good amount of ARMYs were not surprised and resigned to the reality of the situation. Co-president of APAC and Senator, Micheal Nguyen ('23) echoed a similar sentiment. "I already expected it. I knew that they're gonna go to the military one day or one year or another," Nguyen said.
This way of thinking isn't exactly wrong. BTS, whenever asked about military service, has always said that they would do their service when the time came. In fact, some might have said that they had already seen the writing on the wall when BTS had announced their hiatus as a group earlier this year. That announcement came right after the group released, Proof, an anthropology album.
APAC (Asian Pacific American Coalition) knows a lot about K-pop. Co-president Nguyen is a passionate Blink (BLACKPINK stan) who drove all the way to good ol' Georgia to see the K-pop diva quartet live in concert when BLACKPINK made a stop in Atlanta for their world tour. He and other APAC associates even performed some BLACKPINK dances at Airwaves last month. When speaking about his experience at the concert, Nguyen said, "It was really good. I was really close to them." He smiled before continuing, "And you know, they're really good performers and singers and they're so pretty too. And the concert was a really good audio visual experience."
K-pop concerts in America had been a thing long before the days of BLACKPINK and BTS. In the late 2000s, K-pop veteran act RAIN performed concerts in New York and Las Vegas. This was followed up in the early 2010s with artists such as RAIN, f(x), Epik High, 4minute, the Wonder Girls, and 2NE1. By the time BTS appeared on the scene, there were already conventions being held in America dedicated to having K-pop acts perform. K-pop acts had always tended to just keep around Asia when it came to tours, but this has changed now. With K-pop now in the mainstream, it has become more common to see K-pop acts do world tours and perform in stadiums in America. In just this past year, we have seen groups such Ateez, TWICE, Monsta X, TXT, and Loona go on tour in the west  to great success.
Over the past decade, acts such as BTS and BLACKPINK have helped make this possible by pushing the genre of K-pop into the international mainstream. What was once a niche genre with a self-contained fanbase, which existed in a corner of the large vacuum that is the internet, is now a global phenomenon that has incubated an internet ecosystem that houses an ever-increasing number of interconnected passionate fandoms. K-pop itself is the leading vanguard of a much larger global phenomenon known as the Korean wave, which refers to the global popularity of South Korean pop culture. 
This phenomenon has been accelerated in recent years due to the prominence of digital platforms, such as social media sites and streaming services. This phenomenon has seen Korean cultural products such as music, TV dramas, and movies be exported internationally to be enjoyed by a huge global audience. According to APAC co-president Claire Sigl ('23), "Media has been a good source of South Korea's global income at the moment." As for politics, the Korean wave has also strengthened South Korean soft power—the capacity an international player has to influence others by non-coercive means—and it is a tool for the nation's cultural diplomacy as it is used to promote South Korean interests abroad. An example of the latter can be seen when K-pop girl group Red Velvet performed in the North Korean Capital of Pyongyang at a concert meant to ease tensions between South and North Korea.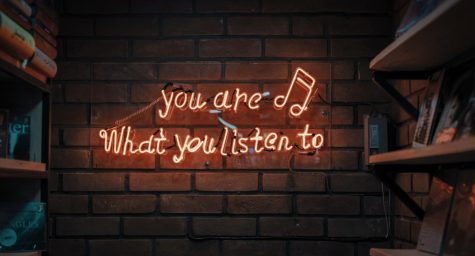 The impact of the Korean wave in the west can be seen with Parasite (2019) Director Bong Joon-ho winning two Academy Awards in 2020, Disney+ adding Korean dramas such as Snowdrop and Soundtrack #1 to their catalog, Squid Game (2021) becoming one of Netflix's biggest shows ever, BTS collabing with McDonald's for the BTS Meal, and the American Music Awards (AMAs) adding a K-pop category this year. The Korean wave can be felt here at Stetson, especially through APAC. Just last year, there was a huge turnout for the Squid Game-themed APAC Carnival.. This is not the only time that the Korean wave has impacted attendance at APAC. "It definitely has been very impactful on our events and why people show up a lot more recently. A lot of the time, people are interested because they're interested in joining, or coming to our meetings, because they're interested in something like K-pop," Sigil explained. She then went on to joke, "We'll pass out stickers, and we have a bunch of Kpop stickers, and they're almost all gone."
Through their immense success, BTS has made themselves indispensable to K-pop, the Korean wave, and to South Korea itself. Often credited for "paving the way," they've made it easier for other K-pop groups to attain international success and acclaim. "They paved the way, but I feel like it just doesn't apply to everyone. But I feel like they definitely have an impact on  international exposure," Nguyen said. BTS has achieved many great feats. Currently, they have the most No. 1 hits on Billboard's Hot 100 this decade, their album, 'Map of the Soul: 7' became the first album in Korean history to sell over 5 million copies, they've broken 26 Guinness World Records. They are the most rewarded group in Billboard Music Award history, they are the first K-pop group to be nominated for a Grammy, and are the second group only  after the Beatles to get three number one albums in less than a year. BTS themselves have contributed 29.3 trillion US dollars to the South Korean economy and cause 796,000 tourists to visit South Korea annually.
This success has been tied to their fanbase, the BTS ARMY. The BTS ARMY are considered to be amongst the most powerful fan bases on earth. Not unlike the Swifties and the Beyhive, the BTS ARMY are passionate and dedicated to their favorite artists. The BTS ARMY is able to mobilize and organize through social media whenever it comes to pushing and supporting BTS.
This includes streaming parties so that their songs can get onto music charts, voting for awards shows, watching those very awards shows just to see them, and calling out anyone who dares to disrespect them. The BTS ARMY is vast, diverse, multicultural, tech savvy and their love for BTS has afforded the K-pop sensation great influence on the global stage. They've spoken at the United Nations multiple times, they visited President Biden at the White House to speak on Asian Hate, and their donation to Black Lives Matter at the height of the 2020 protests was matched by the BTS ARMY.
Due to their international notoriety, their global influence, and contribution to the South Korean economy, military service has long been a topic of intense discussion when it comes to BTS. In South Korea, all male citizens between the ages of 18 and 35 are required to perform compulsory military service. Once a Korean man turns 18 (in Korean age as Koreans calculate their age differently; for example, on the day you're born in Korea, you're one years old) they have until they are near their early thirties to enlist in the military or be subject to the law. Once enlisted, they have to serve for two years in the military. For most men in South Korea, this law is absolute. Even most Korean celebrities, which include K-pop Idols and K-drama actors, cannot escape the call of duty. Most men in the Korean entertainment industry will wait until they are 30 to enlist and take leave from their careers to go do their service and go on to resume their careers after completion. This has been the case for members within other K-pop boy groups such as EXO, Big Bang, and Super Junior. 
While it is not common, exemptions have been before for Olympic athletes, classical musicians, and anyone able to bring great prestige to the nation of South Korea. Military service and exemption have long been a topic of intense discussion surrounding BTS, especially since they have achieved great international status and made a global impact. In fact, the government had changed the law because of BTS before. In 2020, South Korea passed a "BTS law" that allowed K-pop stars who have been awarded the South Korea's Hwangan Orders of Cultural Merit to have the ability to wait until they are 30 to enlist in the military. So, it wouldn't have been out of the realm of possibility for all of BTS to be exempted completely. 
But alas, it seems that the government had dragged their feet too long as BTS decided to say 'fuck it' and just enlist anyway. This is significant as here we see BTS taking their lives into their own hands, even against a government that really wants to continue to profit off of them. "BTS themselves knew what they wanted to do basically" Nguyen said. "I'm proud of them for what they're doing."
As a BTS ARMY myself, I'm a bit sad that things won't be the same for a while and I wish that I had become a fan much earlier so that I could have had more time with them. But I'm excited to see this next chapter play out for them and hope for the best. Until then, me and the rest of my fellow BTS ARMYs will wallow in understanding lamentations like proper army wives. Or should I say, ARMYwives.
See you in 2025.
Leave a Comment