Hat Attack: New Head Coach Brian Young Refocuses Hatter Football on an Aggressive, Team-oriented Mindset
Brian Young, former Hatters defensive coordinator from 2013-2019, rejoined Stetson football as head coach over the summer. After a one season-stint with Georgia Southern University in 2020, Young returned to the program to fill the position of the departing Roger Hughes.
Hughes, who currently serves as president of Doane University in Nebraska, served as Stetson's head football coach from the team's revival in 2013 until the end of last season.
As his successor, Young stressed the importance of helping football players develop as men: "Our main goal here is to make sure our kids are having a great experience," he said. "We're gonna also…give them an opportunity to be successful on the field, off the field, as well as in the community…We want to be winners in all aspects of what we feel is important here."
"I'm very passionate about what I do, I see [coaching] as a calling," he continued. "It's an opportunity for me to teach young men some of the values I've learned being an athlete. And as a coach, I think we are not only coaches but mentors and leaders. I try to make sure that we are examples of that daily."
For Young, unselfishness and leadership are the most important qualities he aims to instill within his players: "These are things that help, not only in football, but in the workplace." Discipline and focus are also crucial values Young hopes to instill in the lives of the student-athletes.
While they might not be able to tackle a competing salesman or punt your malfunctioning computer in the post-college world, former student athletes can take the general values learned from sports into their careers. The competitive spirit of football, Young said, can extend beyond sports and apply to many facets of life.
"Our culture [is that] we want to compete in everything," Young said. "And then every task and every opportunity we have to attack any obstacles or any things that happen throughout the day."
The aggressive mindset the team subscribes to under Young can be summed up in one phrase: "Hat attack!"
The phrase has become something of a mantra for the Stetson football team. It embodies the attack-first, belligerent, competitive spirit Young has cultivated within the team.
This aggressive mentality certainly was an effective tactic in Stetson's first couple of games. To begin the season, Stetson cruised past two National Association of Intercollegiate Athletics (NAIA) opponents in spectacular fashion. The NAIA is an athletic association separate from the National Collegiate Athletics Association (NCAA), within which Stetson participates, and hosts smaller universities that produce fewer professional prospects.
In the home opener, Stetson blew Warner University of Lake Wales, FL out of the water with a final score of 54-14. A strong 4-touchdown performance from QB John Seter (graduate) and a 100-yard day from running back/receiver Jalen Leary (redshirt sophomore) set the tone for a successful season. Such a decidedly one-sided contest was followed by an equally impressive effort in the next game. Stetson beat Ave Maria University 49-16 and rolled to a 2-0 start.
The running game was especially potent in the first few games. "You probably want to talk about what's in front of the running game, that's our offensive line," Young said. "They've done a tremendous up front creating holes for guys like Jalen Leary and those guys that are playing in the backfield, so I think you've got to give the offensive line credit."
Young praised Jalen Leary, who rushed for a season-high 190 yards and scored twice in the second game against Warner University, as well as the aforementioned Seter who had two efficient passing performances in the first two games.
Overall, Young emphasized that football is a team game, and the collective contributions from the team were responsible for the early season victories.
"Defensively, you've got Fermon Reid (DE-senior) and guys like Dwight Lawrence (DB-redshirt junior), Ethan Hull (LB-redshirt sophomore), at linebacker. We talk about doing things as a collective group and a collective unit, not one person is bigger than the unit. Our guys are focused on the team aspect more so than the individual," he said.
Yet Coach Young stressed the importance of not letting a single game change the philosophy of the football club. In an interview with The Reporter shortly after Stetson's second win, Young noted that the team's philosophy had not changed. "We just have to refocus on what our philosophy is… Our defensive coaches do a tremendous job of understanding what our philosophy is."
The Hatters were humbled quite drastically soon after in their first away game of the season. Stetson football was shut out 63-0 by Princeton University in the last game of September.
Consistency is key, Young emphasized. Carrying an attack-first mindset into all games, regardless of the opponent, he noted, should be a priority.
"The message doesn't change whether we're playing smaller schools, larger schools, or schools of our caliber," Young said. "It is the same. We have an opportunity to go out and win the ball game when we go out and do the things that we believe in philosophically, and that is to attack in all three phases."
Overall, Young was optimistic for the trajectory of the program. A promising offensive line has fueled a ground game that has shown flashes of brilliance, while the defense has come up big for stops in each of the two initial games.
"I think we've got an exciting brand of football that we're getting off the ground," Young said. "We love [for] people to come out and see us. I think we've got an exciting opportunity here to get our program headed in the right direction and build on where it was."
Stetson football's ninth season since the reinstatement is currently well underway. Visit https://gohatters.com/sports/football/ to view the Hatter's schedule, recent statistics, and up-to-date record.
Leave a Comment
About the Contributor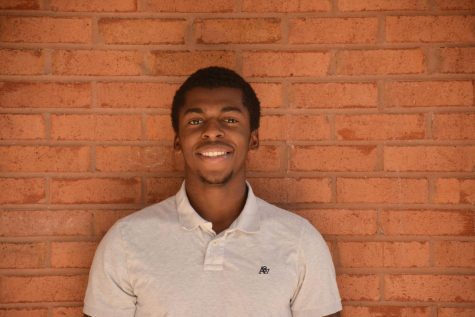 Ihsaan Fanusie, Sports Editor
Ihsaan Fanusie is the sports editor for the Reporter, as well as a writer for the news and sports sections. He enjoys reading and writing and can be found...