A Hatter in the age of COVID: A conversation with VP of Student Life Lua Hancock.
Editor's Note: This interview with Dr. Lua Hancock was held on August 23rd, in the middle of an isolated outbreak of COVID-19. As of the publishing of this article the current count of positive covid cases in Stetson students is 1, and campus is transitioning into Tier 2. Therefore, this article does not represent the reality of COVID-19 at Stetson University as of September 28. We have decided to publish the article with the interview comments unaltered, however, as the questions asked and answers given are still pertinent today to ensure the safety of the student body.
It's another fall semester in beautiful DeLand, Florida. The tradition of undergraduates journeying to the small neck of the vast Floridian marshlands to return, or arrive for the first time, at Stetson University. 
Although this year, the tradition is a bit different. Palm Court isn't loud with laughter as students hammock between the trees, fresh new faces aren't excitedly meeting outgoing upperclassmen sitting at tables promoting their organizations in front of the cub; the classrooms of Elizabeth Hall aren't filled with the clamor of history, political science, and philosophy students — they're awaiting once more to host young individuals hungry for knowledge. 
It's another fall semester in beautiful DeLand, Florida. But this August is occurring amid the prolonged COVID-19 pandemic. What sent us home early last spring, is what's keeping our university dormant and quiet. Rightfully so, according to the New York Times, the pandemic to this date, has claimed over 180,000 American lives, and 800,000 across the globe. 
Stetson, along with nearly 600 other 4 year institutions as reported by the College Crisis Initiative as Davidson College, decided on a hybrid approach to return to campus. After surveys and several discussions, the administration decided to allow students to return to campus, but realizing the severity of case infections in Florida, they allowed students to opt out into entirely virtual instruction. 
To ensure the safety of the 1200 students who decided to return to campus, the Safer Stetson Task Force – committee consisting of several high level administrators from Student Life, Residential Living and Learning, Faculty, and SGA President George Alderman – was created. The taskforce has developed mitigation plans and instituted sweeping changes across campus to bolster contact tracing measures, and limit contact between students and faculty. 
With all of the work done, one thing was out of their reach: off-campus parties. To combat this, the taskforce instituted a policy to limit gatherings to 10 people, and allowed all students to anonymously report any gathering that reached over 10 people. 
Within the first week back to Stetson, an off campus party was hosted by a member of the Greek community, causing several confirmed positive cases and forcing all the students who attended to self isolate. This reached the campus digest, and an article published by the West Volusia Beacon ensured it became a county-wide headline. 
After an outbreak, snafus in contact tracing, over 100 students in isolation, and many students opting to return back home, months of anxiety are boiling over and leaving many students who remain on campus with several questions about their safety remaining on campus
To answer those questions, I sat down with Safer Stetson Task Force member and Vice President of Student Life, Lua Hancock, Ed.D on Aug. 24. When meeting with Lua, the active amount of confirmed positive cases was 53 and students in isolation was 107. As of writing this article, the confirmed cases are 47 with 193 students in isolation. 
This conversation has been condensed and edited for grammar and clarity. 
Hatter Network: "How many students are currently on campus?"
Lua Hancock: "About 1200-1250 students on campus, and then another couple hundred in the hotels, so close to 1500. About half of the overall undergraduate students chose to live on in some capacity." 
HN: "What about off-campus students?"
LH: "There's a decent amount of students who are right adjacent to the campus."
HN: "What is one thing you would say to students right now dealing with anxiety or are nervous about returning to classes?"
LH: "I'm not going to tell anyone to not have a certain small amount of nervousness, we're living in a pandemic. We know that the mitigation strategies when used [with contact tracing] work. Students who are being much less careful, and are around a lot of people, they kind of feel like they're invincible. That's not the best choice right now."
HN: "Let's talk about faculty, I imagine they're echoing many of the concerns of students. A lot of times we get swept up in not recognizing how they feel."
LH: "Yeah, so there's a large mixture just like there is with students. There are some faculty who feel very nervous and concerned that students will follow the rules."
HN: "With that, how are faculty holding up?"
LH: "All the faculty and staff are much more tired than they usually are this time of year, because we worked much more this summer. Usually we're really energetic and excited for the school year, which we still are, but we're much more tired. Remember, many of us faculty and staff have our own families and we go home too. We have elderly or immunocompromised people."
HN: "So what's the "Community Agreement". What did SGA have to do with the crafting of this, and are we anticipating buy-in from the community?"
LH: "Yes, so we saw community agreements at a lot of different schools, so we talked with Barbara Hopkins, Director of Community Standards, George Alderman about something that SGA would be willing to work on with community standards. Part of policy change is saying you're committed to the community. It's asking for a commitment from the students to look out for each other and themselves, to really care for this community. If you don't follow the policies this is what will happen to you. We're open for business, but it's not business as usual"
"We're open for business, but it's not business as usual." – Lua Hancock 
HN: So It sounds like the emphasis is on students to make good choices, that student leaders should be models of what to do and what not to do?
LH: "Well, I would say it's a couple of things. One is that every person who chooses to come back is making a commitment to the community, every single student who shows up is a leader in fact that you've decided to come back. We met with certain groups like Greek life to say, 'Hey, you guys are already big sectors of the social scene on campus, you are big community builders'. So now is the time to use that in a positive role modeled way and not in a way that's dangerous for the campus. By the time you count the orientation leaders, MSC, SGA leaders, its hundreds of students" 
HN: How comfortable do you feel with making the new community guidelines visible to returning students? 
LH: "I would say that returners especially werer overwhelmed with emails [about returning to campus]. We tried to make a valiant effort to get it out there to everybody, [we even had] RAs talked about at the floor meetings. So returning students should have had it talked about. So could we have communicated them better? Maybe? Should they be surprising to anybody? I don't think so."
HN: "So do you think it's reasonable for students to read the exact document or page that lists these restrictions, like page 63 subsection 2? Or do you think it should have been a different medium like a quick one page?"
LH: "I don't know. I'd have to ask the students, I don't know how many of them read the code anyway. So maybe we could have done more social media."
HN: "What would you say to the students who are making claims of scrubbing the numbers?"
LH: "You have people who have been like, the data isn't transparent because you're trying to hide something, or you know, you didn't put out the code because you want students to get sick. This doesn't make any sense. The safety of the community and communication with students is our primary concern, and the staff worked as hard as they possibly could all summer long to do the best communication possible."
HN: "Continuing on transparency of data, Stetson is a small school, there's always rumors. When you add a pandemic into the mix, it makes everything worse. Have you considered making the current student in isolation data public?"
LH: "Sure, it's not like they're secret. We did make a pretty open communication to the community about the fact that we were going to stop sending emails, and going to create a website. We had a data meeting with some faculty and some staff who specialized in data to look at what we could add to the website. I totally am for this, we just need to make it clear what the numbers mean. I don't want people to panic.
HN: "So, how many students are in isolation?" 
LH: "One hundred and seven , about 65 to 70% are showing symptoms, 30% aren't. They will have been isolated for 14 days now, and that number will significantly decrease. There are some students right now, who are really sick. We don't have anyone in the hospital, but people think they're invincible and that everything will be fine. 40% of the students who need to isolate have never gone to a class, they've only taken them online"
HN: "With all the national headlines, it seems like there's a magic number that schools start transitioning back online. What's Stetson's?"
LH: "It's not a number, it's a positivity rate. The University of Florida is different from Stetson, right now we're working really hard on getting what we think is a valid positivity rate. The difficulty is finding the denominator. How many students are on campus each day, that's what we need to find out."
HN: "Then what's the case for going to tier 2?"
LH: "Not something we're even considering right now, we've always said we would look at it again after Labor Day, and that's still what we're saying. We want to get through these first few weeks, see what infection looks like and move from there. We're solidly in tier 1."
HN: "The weekly webinars, a concern about approach to testing has been brought up by students and faculty about rhetoric regarding dropping testing to lower positivity rates. What's your thought on that?"
LH: "So, I did say that which I will stand behind, when the daily rate on the website, when the results come back from a testing event, the numbers will go up. That's not me trying to say that it's what's driving or not driving the positive rate. But what I'm saying is if you see a jump of like 15, or 20, or 30 in one day, that's because we've gotten back the results. We're increasing testing, not decreasing." 
HN: "So then what's better, focusing more broadly on weekly increases rather than daily?"
LH: "Yeah, so a faculty member in psychology has done some trend analysis, we talked about the possibility to create some charts on the website that show things on a seven day chunk, because that is much more illustrative."
HN: "So with everything going on in the world, why was the decision made to return to campus, did the survey sent out by the provost last spring play a role?"
LH: "Yes, we did a couple of different surveys of both incoming and current students, by far, which wouldn't be very surprising to you, I don't think students wanted to miss as much of the true full Stetson experience as possible. So the data did help drive our decision to try to build as much agency as possible. Everybody who wanted a bed was offered either one on campus or a hotel, which I think is great. But yeah, students wanted to be here, that's what all of the data told us."
Today, as we enter September, the COVID situation at Stetson is statistically on a decline. Stetson is currently at 16 confirmed cases with 56 in isolation. This is, of course, only on the part of the student effort to ensure the safety of our community. Individuals wearing masks, staying home, avoiding large social gatherings — or simply refusing to host them — will ensure that we have a safe semester. This doesn't mean, however, that it is time to forgo all of the mitigation efforts enforced by the school.
Leave a Comment
About the Contributors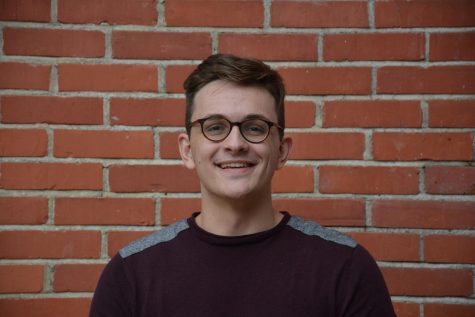 Maxx Smith, News Staff - The Reporter; Show Host - WHAT Radio
Maxwell Smith is an opinion writer for the Reporter as well as the host of Maxxpolicy on WHAT Radio. He enjoys politics, coffee, the city of Chicago, and...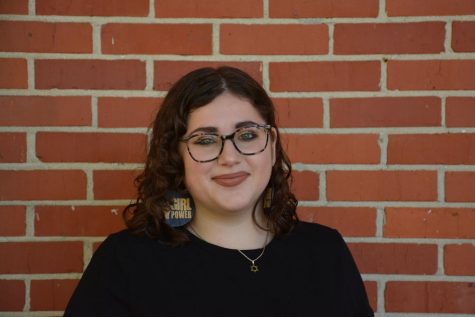 Jillian Semmel, Photo Editor - The Reporter
Jillian semmel is a sophomore and a digital arts major! Jillian's career goal is to work as a photographer for a major publication someday and travel...