Florida COVID-19 Case Updates – 7/3
July 2, 3:39 p.m.
Live recording from Fox 13 News Station 
Gov. Ron DeSantis held a press conference regarding COVID-19 at the University of South Florida (USF) in Tampa with Vice President Mike Pence. Gov. DeSantis and Vice President Pence provided an update on Florida's response to COVID-19 and demographics pertaining to COVID-19.
Vice President Pence recommended the younger age groups—especially the 20-35 age group with fewer risks of contracting COVID-19—to protect the most vulnerable age groups by preceding to prevent exposure with following preventive measures. 

Gov. DeSantis reminded us to maintain

social distancing guidelines from the Centers for Disease Control and Prevention (CDC),

and avoid close spaces and close contact to prevent the spread of COVID-19 in order to ensure safety, especially during the summer. 

The closer the contact, the more risky the chances of exposure are. 

Vice President Pence reminded us to maintain

guidelines from the CDC

, such as

washing hands for 20 seconds

and

wearing personal protective equipment (PPE)

, to prevent the spread of COVID-19.

Vice President Pence announced that there is an abundant and supplemental amount of

hospital beds and ventilators

, as well as PPE within Florida. 

To treat individuals that are experiencing symptoms of COVID-19, Vice President Pence announced that therapeutics and medications are being distributed to hospitals and long-term care facilities.

There continues to be an increased rate of testing and a high amount of daily cases. 

There continues to be an increase in asymptomatic cases due to being in close proximity. 
July 3, 9:25 a.m. 
Information from The Daytona Beach News-Journal, Nikki Ross
Data from The Florida Department of Health (FDOH)
Total tests in Florida: 2,083,056 
Total cases in Florida: 178,594 (There is an 8.6% positivity rate.)
From July 1 to July 2, there was a daily increase of 9478 cases from Florida residents.
Record: There were 10,109 reported cases from July 1 to July 2 in Florida.
Florida residents: 175,718

Non-Florida residents: 2,876
Total hospitalizations in Florida: 15,491
Total deaths in Florida: 3,785
Of the total cases in Florida:
6,957 cases were announced in March.

27,921 cases were announced in April.

21,647 cases were announced in May.

102,005 cases were announced in June. 

So far, 19,597 cases have been announced in July.
Leave a Comment
About the Contributors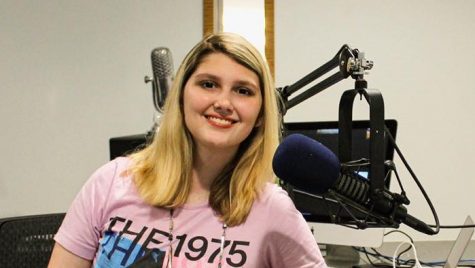 Bella Steiert, Website Designer
I am a sophomore and a digital art major. I am a techie and I have hosted a show on What Radio, I love all things alternative and indie music.