Florida COVID-19 Case Updates – 6/3
Friday, May 29
Information from: Universal Orlando
This Friday, June 5, Universal Orlando Resort is reopening its theme parks: Universal Studios Florida and Islands of Florida, and waterpark, Volcano Bay, and CityWalk. For this reopening, Universal Orlando Resort has updated its website with

operational guidelines

. 
Wednesday, June 3
11:34 a.m. 
Data from: The Florida Department of Health (FDOH)
Information from: The Daytona-Beach News Journal, Nikki Ross
Total tested in Florida: 1,081,825
Total cases in Florida: 58,764
Florida Residents: 57,293

Florida Non-residents: 1,471
Total hospitalizations in Florida: 10,525
Total deaths in Florida: 2,566
Of the 58,764 total cases in Florida:
 6,957 cases were announced in March
27,921 cases were announced in April
 21,647 cases were announced in May
2,596 cases have been announced so far in June 
12:04 p.m.
Live Recording from Gov. Ron DeSantis's Facebook Page 
Gov. Ron DeSantis held a press conference at Universal Orlando Resort. During this press conference, Gov. DeSantis outlined that the 65+ age group (especially for the elderly over 90) are most impacted by COVID-19. Florida is taking actions to protect this age group, such as requiring face coverings in the public and usage of personal protective equipment (PPE). 

Gov. DeSantis also outlined the increase of proactive testing in long-term care facilities, stores, drive-throughs, and mobile testing sites, and Florida's decrease in positive tests and fatalities. Gov. DeSantis also spoke about Florida's decrease in positive testing for ICU and ventilators. 

Gov. DeSantis also outlined the overall decrease in cases and hospitalizations since Phase One started for all 64 counties, on Monday, May 18.

Florida now has a task force for reopening university campuses for Fall 2020 and will present their reopening plans on Tuesday, June 23. 
BREAKING as of 12:30 p.m.
Gov. DeSantis outlined the protocol and operational guidelines for Phase 2 ordered by Executive Order 20-139. This Executive Order was signed at 9:49 a.m. on June 3 and will be effective statewide this Friday, June 5 at 12:01 a.m., until the end of the month, Wednesday, June 30.
These guidelines include 

Restaurants can submit their social distancing protocol. 

Retail can operate at full capacity

Gyms may operate at full capacity. 

Entertainment businesses, such as bowling alleys, are now allowed to operate at 50% full capacity

Personal services, such as tanning salons and tattoo parlors, may operate while following guidelines. 

Continue to limit exposure, especially around seniors (65+) 

Groups gathering are recommended to be 50 and less
It is mandatory for all businesses to follow guidelines and sanitation protocol from the Centers for Disease Control and Prevention (CDC) and the FDOH. 
Leave a Comment
About the Contributors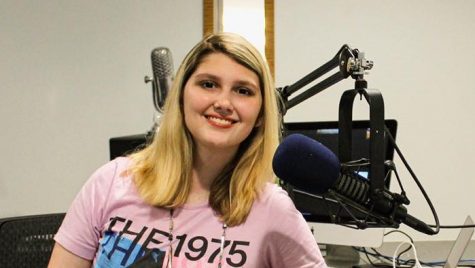 Bella Steiert, Website Designer
I am a sophomore and a digital art major. I am a techie and I have hosted a show on What Radio, I love all things alternative and indie music.