Florida COVID-19 Case Updates – 5/30
BFriday, May 29 
12:15 p.m. 
Live video from Gov. Ron DeSantis's Facebook Page
During a press conference held at a Home Depot at Boca Raton, Gov. Ron DeSantis spoke about Florida's increase in testing, the importance of more accessible testing sites through the state, including

at Home Depot and Publix

, and the importance of accessible testing for long-term care facilities to prevent the spread of COVID-19. Gov. DeSantis also promoted the importance of wearing personal protective equipment, especially in long-term care facilities, and to maintain social distancing. 

Gov. DeSantis also spoke about preparation for the hurricane season, which begins Monday, June 1st, and will last until Nov. 30. To prepare, Florida will hold a hurricane preparedness tax-free holiday — which started May 29 and lasts until Thursday, June 4 — during which

supplies for hurricane preparation will be tax-free

.

Home Depot stores statewide are preparing for hurricane season by stocking equipment and supplies and partnering with the American Heart Association for potential hurricane relief and preliminary preparation. 
2:54 p.m. 
Information from Orange County Mayor Jerry L.Demings's Facebook Page 
Orange County Mayor Jerry L. Demings announced that the reopening plans for both

Walt Disney World Resort

and

SeaWorld

have been approved by the Florida Department of Business and Professional Regulation (FDBPR). 
3:51 p.m. 
Information from Orlando Weekly, Caroline Silva 
The reopening plans for both Walt Disney World Resort and SeaWorld have received executive approval from Gov. DeSantis.
6:45 p.m. 
Information from: The Daytona News-Journal, Eileen Kaffiro-Kean 
Daytona Beach City Hall is reopening the morning of Monday, June 1. 

Permits & Licensing and Utility Billing, located in City Hall, are allowing for walk-ins, but every other department will only be available by appointment. 
Saturday, May 30 
4:31 p.m. 
Data from: The Florida Department of Health 
Information from: The Daytona News-Journal, Nikki Ross 
There were a total of 927 new cases and 24 new deaths today in Florida. 
Total tests in Florida: 995,886
Total cases in Florida: 55,424
Florida Non-Residents: 54,039

Florida Residents: 1,395
Total hospitalizations: 9,982
Total deaths: 2,447
Leave a Comment
About the Contributors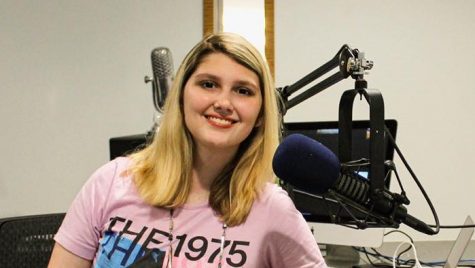 Bella Steiert, Website Designer
I am a sophomore and a digital art major. I am a techie and I have hosted a show on What Radio, I love all things alternative and indie music.