Stetson COVID-19 Updates – 5/22
Reaching Out to Alumni & Donors
May 21, 12:19 p.m
WFTV 9 News Station, Cristian Burey
The Stetson University Alumni Association is hosting virtual events to provide entertainment and information to alumni, students, and students' parents. The virtual events are organized by Woody O'Cain, Stetson's assistant vice president of development for alumni and engagement.

Previous events have included a Q&A session with nine-time PGA Tour winner Matt Kuchar. The golfer attended Georgia Institute of Technology but he attended Stetson basketball games as a kid because both of his parents, Peter and Meg Kuchar, attended Stetson in the 1970s. Mr. Kuchar reminisced with some of the Hatters alumni about these games.

"To go there and to be a part of an atmosphere with a couple thousand people in the stands. It was just so, so exciting," Mr. Kuchar said. "As a young kid to just walk around. DeLand's such a neat town and Stetson's such a beautiful university. To have Dad kind of show me around and go to these games are memories I'll always have."

With support from the alumni association and virtual events, more than $100,000 has been raised for

The Hatters Care (COVID-19 Emergency Fund)

to support students impacted by COVID-19.
Keeping the Stetson Community Informed
Wednesday, May 22, 10:51 a.m.
Each Wednesday, there will be updates and reports from the COVID-19 Budget Priority Working Group and the Safer Campus Task Force (SCTF). There will also be weekly reports in regard to other ongoing academic, safety and health, student life, and fiscal planning.

Additional information

may be released or posted as needed. 
Budget Priorities Working Group
Due to the financial shock of COVID-19 and the substantial loss of net revenue from the cancellation of programs, camps, housing, and dining revenue during the summer, the

COVID-19 Budget Priorities Working Group

was created. This group, composed of SGA President, George Alderman '21 as well as faculty and staff, focuses on the health and safety of Stetson as well as the university's financial stability during COVID-19. By the end of June, President Libby and President-elect Roellke will receive financial recommendations and decisions based on the university's budget, potential reductions in operational expenses, salary and benefits, and capital expenditures. The decision will be made based on the financial impact of COVID-19 on Stetson.

Recent enrollment projections have shown improvements for Fall 2020, however, COVID-19 has presented uncertainty. To provide informative decisions in regards to academic programming and enrollment forecasting for the fall, Stetson is collaborating with

the Art & Science Group

to assess student experience with respect to learning modality, preferences, health, and safety. Results from this assessment will be available in early June.

The past few meetings of the Budget Priorities Working Group included various discussions with Melissa Peter, Assistant Vice President for Budget & Financial Planning,

President Libby and President-elect Roellke will receive and consider the working group's budget recommendations, along with guidance from our SCTF. This group will inform decisions for the final 2020-21 budget to be submitted to the Board of Trustees at a meeting on June 25. This budget may include further reductions for Fall 2020 in areas such as enrollment, housing, and dining revenue. Stetson remains committed to reopening and resuming to an on-campus learning environment but will make its final announcements on plans for Fall 2020 in June.

The group recently established

an email

to gather community comments and feedback. 
Stetson University Planning for Fall 2020 Webinar
Yesterday, Friday, May 22, 2:05 p.m.
There will be webinars throughout the summer to keep the Stetson community informed on responses to COVID-19 from the Budget Priorities Working Group and the SCTF. The first one will be Friday, May 29, from 3:30 p.m to 4:30 p.m., EST.

Click

here

to register for this webinar. 
Leave a Comment
About the Contributors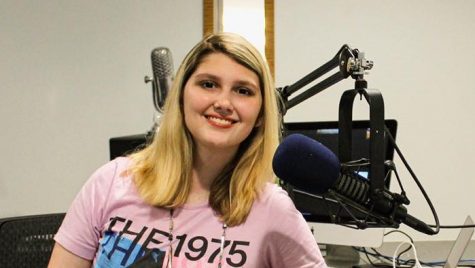 Bella Steiert, Website Designer
I am a sophomore and a digital art major. I am a techie and I have hosted a show on What Radio, I love all things alternative and indie music.