Local COVID-19 Updates – 4/17
April 16
5 p.m. 
Total tested: 224,459
Positive: 23,340

Negative: 200,801
Total cases: 23,340
Florida residents: 22,674

Non-Florida residents: 668

Hospitalized: 3,458 

Deaths: 668
Information from: Volusia County Emergency Management 
Total tested: 4,046 

Total negative: 3,370 

Total positive: 255 

In DeLand, there have been 24 positive cases. 
6:21 p.m.
Gov. Ron DeSantis signed

Executive Order 20-104

to be in effect immediately until

Executive Order 20-52

expires. 

To help those that are seeking unemployment benefits from COVID-19, this executive order waives biweekly unemployment reports for individuals that are currently unemployed and "actively seeking work."
 8 p.m.
April 17
2:06 p.m
4:48 p.m.
Orange County, Florida Government announced: 
Orange County Mayor, Jerry L, Demings formed the

Economic Recovery Task Force

to plan for reopening businesses. 

On Thursday, April 16,

Orange County Animal Services

started offering virtual adoptions.

Starting next Monday, April 20, from 8 a.m to 5 p.m. Monday through Friday, FDOH in Orange County is providing

free mobile testing sites

.

Those looking to be tested must have made an appointment 15 minutes ahead of time and be an adult, residing in Orange County. 

For making appointments, please call the FDOH- Orange County Call Center (407-723-5004).
5:35 p.m. 
WFTV 9
Information from: FDOH
There have been 1,158 cases in Orange County and 270 cases in Volusia. 
Total cases: 24,753
FL residents: 24,066 

Non-FL residents: 687 
Leave a Comment
About the Contributors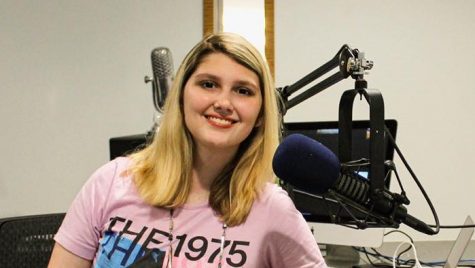 Bella Steiert, Website Designer
I am a sophomore and a digital art major. I am a techie and I have hosted a show on What Radio, I love all things alternative and indie music.