Local COVID-19 Updates – 4/10
April 8, 5 p.m. 
Volusia County Emergency Management 
In

Volusia

, 1,800 people have been tested. 
 1,634 tested negative, 165 tested positive, 9% of tested cases are positive. 
18 DeLand residents have been tested positive. 
COVID-19 Testing Center Opens At Daytona International Speedway 
April 9, 11:47 a.m. 
Yesterday, Thursday, April 9, at 11:47 a.m, Daytona International Speedway

posted

that there is a testing center opening at there facilities. 

According to

Advent Health

, from April 10 until April 17 at Daytona International Speedway, a free COVID-19 drive-thru screening and testing center will be open on weekdays from 9 a.m. to 4 p.m. and on weekends from 9 a.m. to 1 p.m. 
Universal Orlando Extends COVID-19 Closure Through May 31 
April 9, 4:19 p.m. 
April 10, 9:31 a.m. 
April 10, 3:09 p.m. 
Effective Monday, April 13, Osceola officials

issued an order

that requires all Osceola residents to wear face masks in public. 
April 10, 4:25 p.m. 
April 10, 4:52 p.m.
Florida: 17,531 cases, 390 deaths 

Orange County: 895 cases, 13 deaths

Osceola County: 300 cases, 5 deaths

Volusia County: 187 cases, 5 deaths

From April 8, the number of cases increased by 2. 
April 10, 5:11 p.m. 
Orange County, Florida Government is collaborating with regional partners to transition the Orange County Convention Center into an alternative medical treatment site.
Leave a Comment
About the Contributors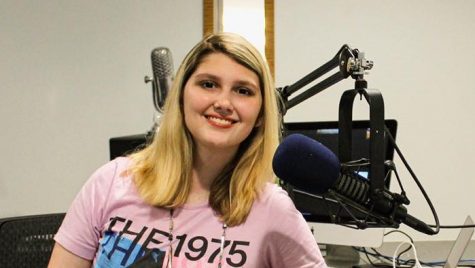 Bella Steiert, Website Designer
I am a sophomore and a digital art major. I am a techie and I have hosted a show on What Radio, I love all things alternative and indie music.