Stetson COVID-19 Updates – 3/30
In an email update from  Executive Vice President and Provost Noel Painter, the following issues were addressed: 
The link to a survey from Academic affairs on Pass/Failing courses may be found in the email update from Executive Vice President and Provost,

Noel Painter

.

Please complete this survey by this Wednesday, April 1 at 5 p.m.

The survey is being administered by, and constituent results summarized by:

If Stetson adopts a more flexible grading policy for this semester, it will be essential to communicate clearly with students who would be disadvantaged by taking advantage of that flexibility because of the negative impact on athletic eligibility, academic standing, financial aid, graduate school, etc.

This Friday, April 3, Stetson's Council on Curriculum and Policies (UCCAP) will consider options for potential adjustments to the grading policies for Spring 2020. UCCAP includes members from all schools and colleges, as well as the library, registrar's office, CLaSS, and SGA.  

The constituent groups include SGA's Executive Board and the deans  

While several opinions and suggestions have been submitted by the Faculty Senate Executive Committee, student petitions, and individual emails from parents, students, and faculty, UCCAP is asking for your participation in a survey on this important topic. 
Academic Affairs Update
Given the dramatic alterations forced on all institutions of higher education this semester, some universities are choosing to adopt a more flexible grading policy for this semester.
Certainly, there are many opinions on such an important issue. Given the unexpected modifications and circumstances pertaining to education and tuition, locations, and access to materials for learning, some feel it appropriate to give students the greatest flexibility. While others have considered the established grading policies as the most appropriate measures of course rigor, performance, and assurance of learning outcomes.
Pass/Fail Survey From Academic Affairs
Students may choose to take courses as Pass/Fail two courses that normally award a letter grade of A through F. The Pass/Fail option may not be used for major, minor, or Foundation courses, or for Junior Seminars. Currently with the Pass/Fail option, a passing grade (D- or higher) is reported as a P, credit is earned, and the grade has no impact on the GPA, while a failing grade continues to be reported as an F, no credit is earned, and the F is included in the GPA. After UCCAP looks at reponses, the grading policy may change to students needing to earn a C- to pass the course. 
Please complete the survey from Academic affairs on Pass/Failing courses by this Wednesday, April 1 at 5 p.m. The survey link is specific to each email address, so each respondent may only complete the survey once. Reports from constituent groups and survey results will help inform UCCAP's deliberations. This graphic from SGA provides more information on this survey. 
Stay updated with Stetson's COVID-19 Website and check your Stetson email for the most updated information.   
Leave a Comment
About the Contributors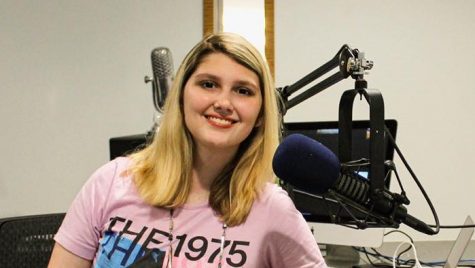 Bella Steiert, Website Designer
I am a sophomore and a digital art major. I am a techie and I have hosted a show on What Radio, I love all things alternative and indie music.