Stetson COVID-19 Updates As of 5 p.m.
Refer to the previous 1 p.m. update for more information
HOUSING AND MEAL PLAN REFUNDS/REIMBURSEMENTS
If you have indicated by March 20th on the "What's Your Plan"

 

online form

that you will be moving out, a refund/reimbursement will be available.

Any students

returning

for the Fall 2020 semester will receive a

$400 credit

or it will be used toward any outstanding balances.

Graduating

students will receive a

$400 refund

or will be used toward any outstanding balances.

If your decision is made after March 23rd and your form is updated, refunds can be accommodated and taken into account.

Commuter students

must also fill out the form.

More information to come later about Hatterbucks but they might be refunded or carried over.

Meal plans will be prorated. 
ATHLETICS
ASUN has

suspended

all competitions through the end of the spring term. 

The option to decide on whether to continue practice or student voluntary involvement in workouts/strength training has been given.

No students

are required to stay (Athletes, ROTC, International Students, etc).
HOUSING
The Residential Living and Learning office will be open from

8 a.m. to 8 p.m.

until

March 23rd

for express checkout.

At any point, you are allowed to change your mind about moving out.

You must simply indicate this change on the appropriate form.

In the event of room consolidation, great efforts will be made to keep roommates as close together as possible.

Pets

Pets and emotional support animals are allowed to stay if you are staying on campus.

Indicate on the online form that you have a pet.

If moved for accommodation reasons, pets will also be transitioned accordingly (for those with allergies, etc).

RAs, Residential staff, and Public Safety will operate with the same on-call process, rounds, etc. 

Housing selection

Phase 1 has been completed successfully.

Phase 2 and 3 will be postponed until April.
EVENTS
Meetings and events can still be held in person if preferred as long as it is limited to mostly the Stetson community.
EDUCATION
For office hours, music lessons, etc,

A

joint decision

must be made between professors and students on comfort level of meeting in person.

Meeting in person is not restricted.

Classroom accommodations

Will still be held in place (extra assessment time, private testing location, etc)

If professors decide to hold class meetings virtually at a specific time, this time will be the same as the class meeting has been throughout the semester so far in order to avoid any overlap.

There are a small number of computers available for loan for those without access. Contact Lua Hancock for further information. 
STUDENT EMPLOYMENT
Student employees can

continue to work

.

But it

must be from campus

. Cannot be paid if not working on campus.

Employment that has been affected and students may be unable to work can be moved to different offices/will be adjusted accordingly. 
SERVICES
Presser Hall, practice rooms, and labs for senior projects will still remain open and have some degree of access.

Any non-perishables can be

donated to the Hatter Food Pantry

.
CAMPUS
Campus remains

open

.

This means that students, faculty, staff, and visitors are free to come and go as they please.

The Department of Health will indicate to us if campus must shut down but this has not happened yet.

Health and safety is working daily to stay updated on any changes.
Transcriptions and the other webinar sessions will be posted on the university website at a later time.
LOCAL COVID-19 CASE UPDATES
From: FL Department of Health 
Reported by: From ABC-25 WPBF News on Mar. 13 at 5:12 p.m. 
 A 71-year-old male has been tested for positive and will be isolated until cleared by the public health officials. 

This was a travel-related case associated with a Nile River Cruise/Tour in Egypt. 
Leave a Comment
About the Contributors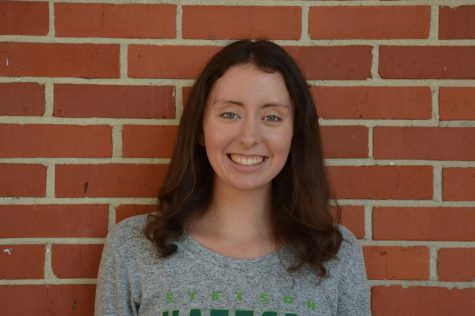 Calista Headrick, Opinions Editor
Calista is an opinion writer for the Reporter. She is an English major and hopes to one day work in the publishing industry. She loves to read, is slightly...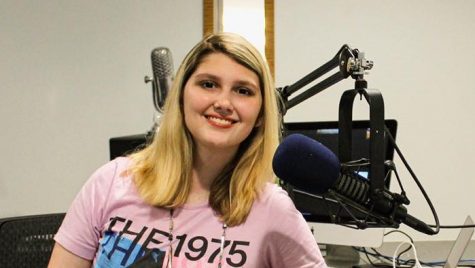 Bella Steiert, Website Designer
I am a sophomore and a digital art major. I am a techie and I have hosted a show on What Radio, I love all things alternative and indie music.