Stetson's Presidential Diversity
Stetson University officially has a new president. Succeeding Wendy B. Libby, Christopher F. Roellke has been elected to serve as the university's 10th president. With the start of a new era for Stetson, we're inclined to look back on the university's past. As yet another white man will be serving as our new president, it begs the question of Stetson's efforts toward diversity at the presidential level.
I'll preface this by saying that I'm not here to comment on Dr. Roellke himself. On the contrary, based on his past work and efforts, I find Dr. Roellke to be extremely promising and qualified to serve the Stetson community. With no capability in knowing who, or how qualified the other candidates were, I'm not in a position to criticize.
Instead, while we can welcome our new president with open arms, it is always interesting, and crucial, to consider representation, because on college campuses diversity is key. How are we to grow as an institution if we aren't growing in diversity? While the student population has undoubtedly grown more diverse, I'm not sure that the same can be said to the same degree for the administration.
Since the establishment of Stetson University, the institution has been led by white presidents, all of whom were male until 2009, when the university welcomed its first female president with President Libby, a huge step for Stetson. In a male dominated society, the representation of women in positions of influence and power is crucial and this was one step toward that. But we still haven't seen a change in the aspect of diversity in race.
Data from the 2016 American College President Study from the American Council on Education found "some small gains in the number of women and minority presidents — but increases took place at a slow pace." According to Inside Higher Ed, "The data suggests colleges and universities are prioritizing experience when they have to hire a president, according to ACE [American Council on Education]. But because presidents have historically been white men, the emphasis on experience comes at a cost to hopes of increasing diversity."
It's a bit of a cycle, but not one that can't be broken. It's important and extremely beneficial to the future of the Stetson community to see more female presidents, presidents of color, and presidents with any other varying degree of diversity, because we want to be a university that cultivates diversity and inclusivity.
That being said, so far the future looks bright with Dr. Roellke. Hopefully we can look forward to an even brighter and more diverse future in years to come.
View Comments (1)
About the Contributors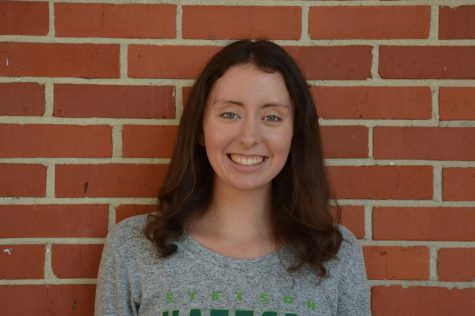 Calista Headrick, Opinions Editor
Calista is an opinion writer for the Reporter. She is an English major and hopes to one day work in the publishing industry. She loves to read, is slightly...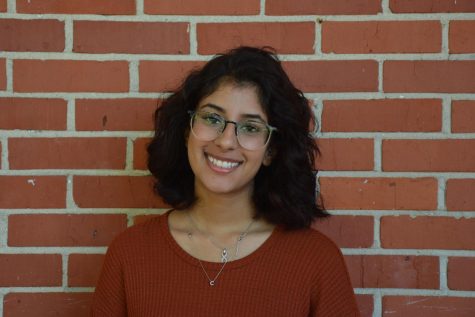 Caitlin Bhagwandeen, Photo Editor - The Reporter
Caitlin Bhagwandeen is a Photographer and captures shots for stories featured in The Reporter. She is an Art History and Biology major, with some of her...