A Class to Remember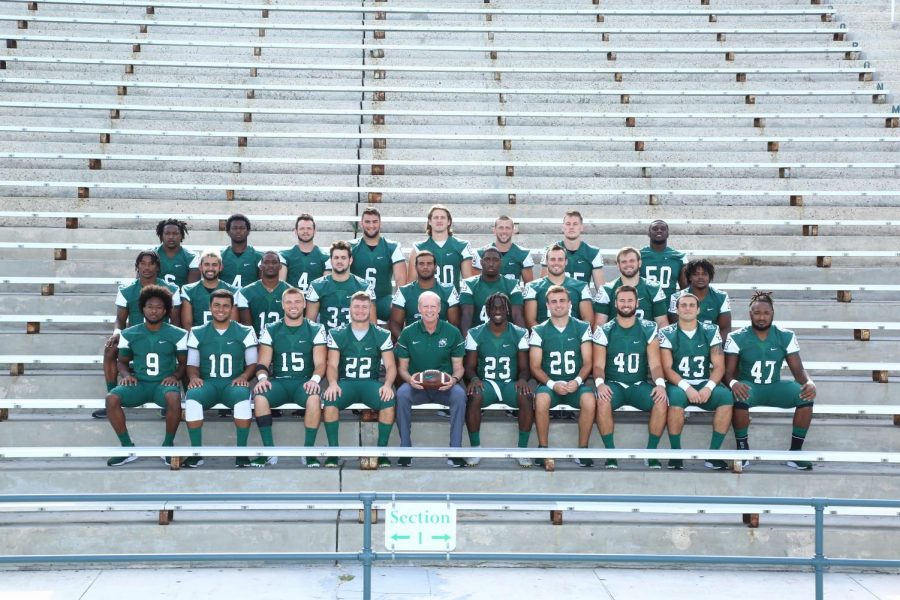 The 2019 football season for the Stetson Hatters came to an end after the November 23 game against Morehead State. The team wrapped up their second straight winning season with a record of 7-4. Last year's record at 8-2 being the first winning team since Stetson brought back football in 2012. 
      Much of this success is credited to players in the class of 2020. 
      This year's seniors, as well as some 5th year players, changed Stetson University's football program for years to come. From dealing with adversity every year to one of their own teammates passing away two years ago, this class has managed to climb to the top and overcome everything that has stood in their way.
      Posting back-to-back losing seasons in 2016 and 2017 took its toll on the team. During those seasons, the team fought through yearly hurricanes and crushing personal losses, when fellow class member and teammate Nicholas Blakley passed away in week one of the season. 
      Yet through all the trials and tribulations this class has faced through the years, a brotherhood and a bond that can never be broken was created. I spoke with many of the seniors on their time with Stetson Football and the struggles and triumphs they've experienced together. 
      I asked Senior Tight End Tony Gilotti about what he will miss most about his time on the Hatter football team. He responded, saying that he knows he will miss "How close the team has gotten each year, the chemistry of the team and the friendships that were created." 
      This sentiment was carried throughout the 2020 class players. I spoke with Safety Peter Katz, who told me he is "Just going to miss the game we all grew up playing. I learned discipline, commitment and how to work hard in everything that i do."
      Linebacker Colby Duncan said that he would miss "The friendships, playing with my brothers everyday, practicing with your brothers everyday. That's what makes it fun." 
      When I asked Senior safety Reggie Gant what he has learned most from the last four years he said  "Cherish every moment that you have with the people you care about, make the most out of everything, and don't take it for granted."
      This class of seniors changed the culture of Stetson football. They set the standard. They took the Hatters football team from a losing program to a winning team that put the team and other's success before their own. This group will be remembered not only for their successes in football but for the impact that they had on the University and the DeLand community as a whole.