Hatters Baseball: Revived and Alive
The Stetson baseball team looks to rebuild after an injury-plagued 2019 season.
In 2018, the Stetson Hatters Baseball team shocked the college baseball world by ending their Cinderella run in Omaha against the University of North Carolina in the Super Regional round of the College Baseball World Series. 
Trying to carry the momentum into the 2019 season, the Hatters couldn't recreate the same magic as before. In 2019, the Hatters had a subpar overall record of 27-32 and finished the season 6th in the ASUN Conference. 
A major factor in the team's struggles last season, at least in the eyes of redshirt Brandon Hylton '24, was the amount of injuries. Hylton, who is returning from an injury himself, expressed how hard it can be being benched, saying, "It was hard watching the team I practiced and played with every day, going out there supporting the green and black while I couldn't do anything but sit there and watch."
Whether Hylton knew it or not, this feeling of helplessness was shared by his teammates as well. 
"Sitting on the bench because of injury was tough…," infielder Johnathan Meola '19 stated, "especially at first, because you go from playing everyday, and the next thing you know you physically can't play anymore."
With Hylton, Meola, and others coming back from injury, one thing for certain is that injured players plan to take advantage of the new season and make the best of it.
"Last year was my first ever main injury I've ever suffered from. If there is one thing to take away from last season is that nothing is guaranteed. I need to go out there and play every play like it's my last." stated Hylton.
With 2020 looking to be a promising season for the Hatters, the mindset of players like Hylton and Meola are focused on the sport they love and one destination: the College Baseball World Series. "Goals for this season are to obviously end the season in Omaha." said Meola. 
For Hylton, "There is going to be a day when I stop playing this game for good and I don't expect it to be any time soon. This game has given me more than I could ask for, it's only right I give my respect back to the game by playing it with everything I've got."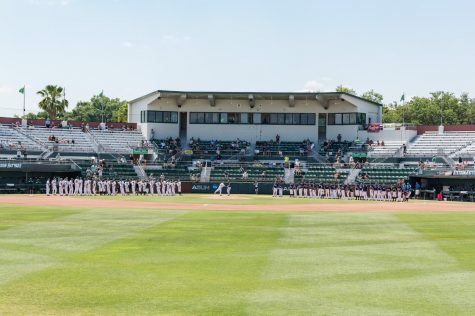 The Hatters opened the 2020 campaign February 14 with a home win over the Manhattan University Jaspers in Melching Field at Conrad Park.