Corona Postpones Commencement
The news that the class of 2020 has been dreading has been confirmed.
In an effort to meet CDC guidelines in restricting gatherings to no more than 10 people for the next eight weeks and practicing social distancing to prevent the spread of COVID-19, commencement 2020 has been postponed.
In a statement via email to the student body, President Libby announced "I am heartbroken, but am writing to inform you, Class of 2020, undergraduate and graduate, that we must postpone your commissioning event, honors and award receptions and commencement ceremonies at this time." 
While Libby mentions postponing such celebrations, she makes no guarantees or promises on when the celebrations would then be held, as implied by her use of "postponing."
The message further goes on to state "you will receive notice of the successful completion of requirements for your degree program and will receive your diploma in the mail." While this is certainly not the victory lap the class of 2020 anticipated, they can still have a voice in the matter. "We will be in contact to ask for your feedback and input on the best way for those celebrations to occur. Additionally, we welcome your feedback on other senior celebratory activities that can no longer be held as planned."
If you are interested in sharing your thoughts about commencement being canceled in an opinion piece, please email [email protected] 
About the Contributors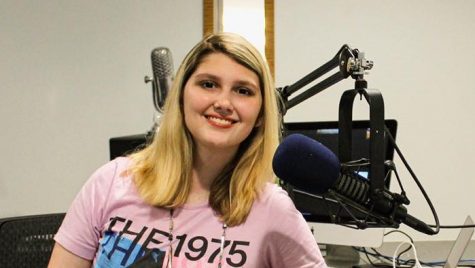 Bella Steiert, Website Designer
I am a sophomore and a digital art major. I am a techie and I have hosted a show on What Radio, I love all things alternative and indie music.