Greek Life for Dummies
Take an inside look into Greek life at Stetson, and get a look at all sororities and fraternities on campus before recruitment starts!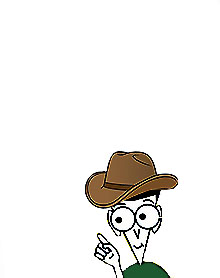 Meet The Sororities
---
For some people at Stetson, the Greek community has played an integral part in their college experience.
There are six panhellenic sororities on campus, each with a designated philantropy they support:
Alpha Chi Omega (ΑΧΩ, AXO, Alpha Chi) – domestic violence awareness
Alpha Xi Delta (ΑΞΔ, AXiD, Alpha Xi) – autism speaks
Delta Delta Delta (ΔΔΔ, TriDelt, Tri Delta) – St. Jude's Children's Hospital
Kappa Alpha Theta (ΚΑΘ, Theta) – CASA
Pi Beta Phi (ΠΒΦ, Pi Phi) – Read > Lead > Achieve
Zeta Tau Alpha (ΖΤΑ, Zeta) – breast cancer awareness
Sorority recruitment starts Sept. 4. Recruitment sign up is located at CampusDirector, and closes Sept. 2. Going Greek gives you the opportunity to create bonds and connections with people who value the same things as you.
Meet The National Panhellenic Council
---
Stetson also has two National Pan-Hellenic Council organizations which have membership intakes at different times throughout the year:
Sigma Gamma Rho Sorority, Inc. (ΣΓΡ, SGRho)
Phi Beta Sigma Faternity, Inc. (ΦΒΣ, Sigmas)
Meet The Fraternities
---
Additionally, Stetson is home to eight Interfraternity Council (IFC) fraternity chapters:
Alpha Tau Omega (ΑΤΩ, Alpha Tau)
Delta Sigma Phi (ΔΣΦ, Delta Sig)
Lambda Chi Alpha (ΛΧΑ, Lambda Chi)
Phi Sigma Kappa (ΦΣΚ, Phi Sig)
Pi Kappa Alpha (ΠΚΑ, PIKE)
Pi Kappa Phi (ΠΚΦ, Pi Kapp)
Sigma Nu (ΣΝ, Sig Nu)
Sigma Phi Epsilon (ΣΦΕ, Sig Ep)
All of these fraternities will open their doors to potential new members with the start of the official recruitment process on Sept. 10. Potential new members must be registered with IFC no later than Sept. 8. Recruitment will consist of three days of activities from Sept. 10-12, in which interested students will visit each fraternity and meet the brothers. On the final day, they will narrow down their top three organizations, and spend a longer period at those three houses. The next day bids will be distributed and you will have a period of time to make your decision.