President Wendy Libby Announces Retirement Effective Summer of 2020
A conversation with President Wendy Libby.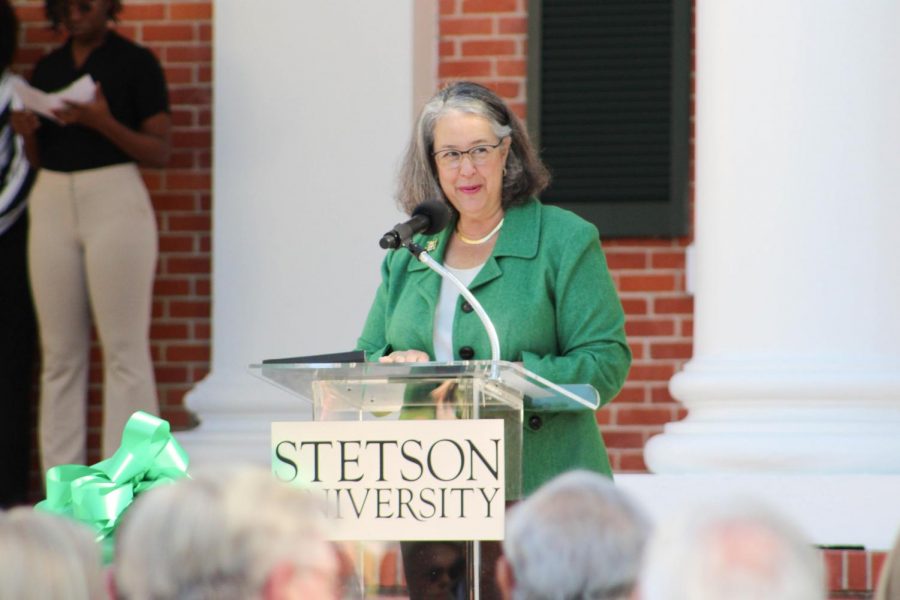 In what she describes as "a most bittersweet decision," Stetson University's ninth president, Wendy B. Libby, Ph.D., announced her upcoming retirement from the position.
"After what will be 11 years of full commitment to, leadership of and participation in the life of our university, it is simply time for Richard and me to have some time for one another and our family," said Libby in her official statement.
In an interview with Ihsaan Fanusie, a writer with The Reporter, Libby reflected on her time at Stetson.
When asked what she enjoyed the most at her job, she said, "clearly being with students; it's the best part."
Working with students, watching them grow, and seeing them blossom into professional adults is one of the aspects of working at Stetson that Libby values the most.
Though the position of university president is "a very external job," and she must be out of town often, Libby enjoys being on campus and getting to interact with students.
"My favorite times at Stetson are at Convocation at the beginning of the school year and Commencement in May. The first because you see all these new students coming in with all their hopes and dreams for what college and the future will be. And the second because they've completed… their time here and they're getting rewarded with not just the education they take with them, but with their diploma as well. You get to see all their families and their friends be so proud of them. It's just a really special day for me."
Optimism and flexibility are two of the most important qualities of a president, according to Libby. Having an optimistic outlook on campus helps connect better with students and faculty, while flexibility is an essential characteristic in any administrative university position.
Though she has enjoyed her time at Stetson, Libby decided recently that it was time for her to move on.
"Honestly, I have no plans," said Libby. "My husband and others think that my phone is going to ring off the hook with people wanting me to do various kinds of things and right now I'm only interested in getting through my next 16 months here and working full-speed and full strength at Stetson. The rest of my life can wait until then."
Her retirement, effective June 30, 2020, was announced earlier than the one-year period required by her contract. President Libby stated that this decision was announced earlier in order to give Stetson and the Board of Trustees a head start in the search for a new president during the "most advantageous part of the academic recruitment cycle."
"It's not that right now is the best season, it's that most senior academic people leave their jobs in the summer," Libby said. "And so in order to get a new president, you really need to start the search so that your search consultant can contact people over the summer."
About the Contributors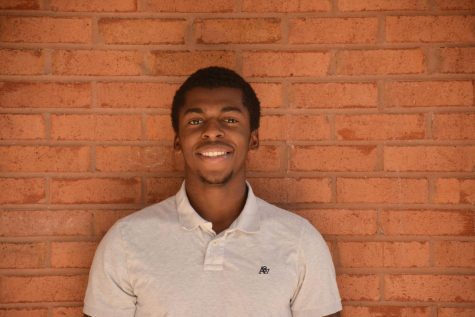 Ihsaan Fanusie, Sports Editor
Ihsaan Fanusie is the sports editor for the Reporter, as well as a writer for the news and sports sections. He enjoys reading and writing and can be found...