Ampersand: With Stetson Student-Artist, Blaze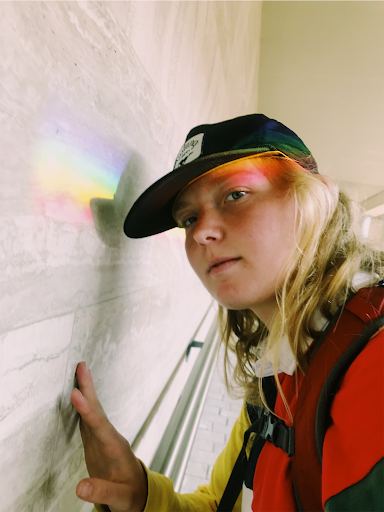 Tell us a little about yourself.
I am Blaze. I am a studio art major here sprinkled in with a creative writing minor there. I adore single speed bikes and everything about them. I love the game of soccer and playing guitar. My two favorite books are "The Outsiders" by S.E. Hinton and "Siddhartha" by Herman Hesse.
What was your creative process for "Age of Aquarius" and "Age of Aquarius 2?"
Like most things I made in high school, this is just the result of me putting my head down and putting my pen on the paper. I love the look of a black ink trail on a fresh piece of white paper, and even better if it is in my sketchbook. I must have drawn one hundred anatomical hearts growing up; these two just speak the loudest to me now.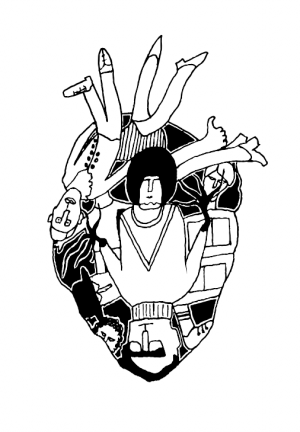 What do each of the pieces symbolize and how do they work separately/together?
 I believe the works can be continuously transforming and changing in a way that is relatable to the ending of the Age of Pisces and the dawning of the Aquarius. It has been a time. Precisely 2,150 years. We have made it, we have arrived. These works symbolize this awakening. I feel like the works function like real hearts. They seem to work on their own, but also have this beautiful potential to beat together.
What do the creative arts mean to you?
What do creative arts mean to me? What does air mean to my lungs?
Who/what influences your artistic style?
I have drawn anatomical hearts since I was a kid, and I have always been fond of them. My creative teachers, like Terri Witek, Katie Baczeski, and Luca Molnar, impact me heavily today. A lot of different things inspire me. For these works, I was mostly inspired by the possibility to escape the monotony of high school. My work is influenced by blaze. And blaze is inspired by my work.
What does love mean to you?
Love is everything to me, and I enjoy watching the many ways in which it sneaks out of me and sprinkles out in the world around me. To love and receive love are top reasons why I think we are here.
How would you describe the relationship between love and the creative arts?
In a way, when you create something you reveal something. A lot of times for me, these revelations come from expressions of my heart. The biggest creative art project, right now, we are working on together. How can we love? The expanded field is life, and it is conspiring all the time. To me, love will always be a creative expression worth following.
Do you have any advice for other artists?
The best advice that I received was, "Blaze! And don't ever forget who you are." Give yourself permission to be the real you because that person has things they would like to say. The most unadulterated. This person is always an artist.
Leave a Comment
About the Contributor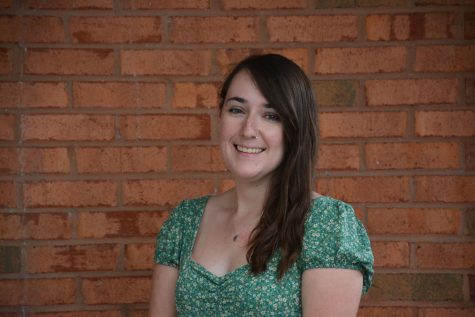 Rene Campbell, Arts & Culture Editor - The Reporter; Executive Editor of Touchstone
Rene Campbell is the Arts and Culture Section Editor for the Reporter as well as the Executive Editor of Touchstone. She is an English major with minors...