Albums of the Decade
The music industry has evolved over the last decade. As the generation that came of age during this time, we can look back over this music to find memories and reflections of our culture.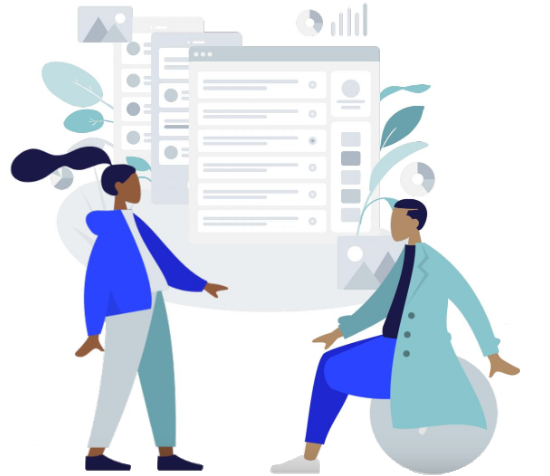 Although 2010 doesn't seem like that long ago, the vast majority of undergraduates were in elementary school or early middle school at that time. The past decade has been the growing period of our age group, and with us, music has evolved in unexpected ways. In 2010, Taylor Swift was still a country artist, Adele was taking over the United States with her song "Rolling in the Deep," and "Memphis" was the top musical.
         Some of the artists featured frequently in the early 2010's are nowhere close to the top of the charts today. These albums and songs were quite popular in their day, and even appeared on the top of Billboard's charts. They might surprise you, or they might throw you back to your younger years. Either way, you have probably heard these albums and artists before, and you might be happy to remember them.
         Starting with 2010, the best-selling albums have been: "Recovery" by Eminem, "21" by Adele, "The 20/20 Experience" by Justin Timberlake, "1989" by Taylor Swift, "25" by Adele, "Views" by Drake, "Divide" by Ed Sheeran, "The Greatest Showman" soundtrack, and currently for 2019 it is "Divinely Uninspired to a Hellish Extent" by Lewis Capaldi. Even though these are mostly in the pop genre and played on the radio every other song, these do not exclusively capture what people play through their headphones. Nkosi Watts ('23) fondly remembers growing up with indie music, none of which made best-seller.
"
It allows us to look back on memories or times in our lives where that music became a part of us."
— Deanna Ledi ('21)
         "I was really into indie music in middle school," Watts said. "My favorite song then and now was 'Dog Days Are Over' by Florence and The Machine. I love the message of pushing on until the troubles are over and how it reminds us that good days are on the horizon. My other favorite artist was Ingrid Michaelson, who wrote 'The Way I Am.' Indie music is something you can listen to in any mood." As a huge Florence and The Machine fan myself, I was excited and encouraged to know someone else did not exclusively listen to the famous pop songs that topped the charts.
         In the first half of the decade, other popular artists included Susan Boyle, Lady Gaga, Justin Bieber, Katy Perry, Bruno Mars, Lorde, Imagine Dragons, and Mumford and Sons. The "Frozen" soundtrack also was a bestseller, proving that music comes from other avenues.
         Dennis Claros ('22), advocates for video game scores, "There's a lot of really good video game soundtracks," he said. "For me, music has been my source of solace and that hasn't changed one bit in the past years. Whether it's actual songs from groups like A Day To Remember to any of the soundtracks from the Halo video game series, music has been a way to keep some peace in my life."
         From the second half of the decade, artists like Ed Sheeran, Drake, Sam Smith, and Kendrick Lamar were chart-toppers, as well as soundtracks from "Hamilton", "Moana", and "The Greatest Showman."
         Deanna Lodi ('21) regularly listens to a few songs that were released in the past few years. "I jam to '99' by Barns Country almost every week," she said. "I listen to it so often because it makes me feel like today will someday be 'the good old days' to me and I like that atmosphere." That's exactly why we love music so much, it allows us to look back on memories or times in our lives where that music became a part of us. Admittedly, the only music I listen to that appeared as top-sellers are Adele, Sam Smith, Mumford and Sons, Imagine Dragons, and also "Hamilton." In 7th grade choir, we sang "Royals" by Lorde, "Roar" by Katy Perry, and "Radioactive" by Imagine Dragons. I don't remember if there was an "R" theme in addition to singing the only three songs that came on the radio, but that's what we did.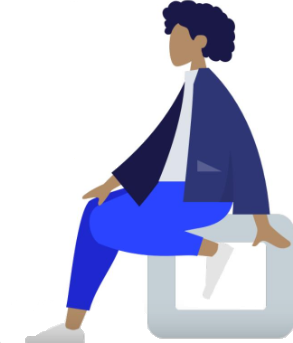 And just like that, I had a total throwback moment. In ten years, people will be having memories of listening to Lewis Capaldi and Billie Eilish, where they were in life when they first listened to these albums that made more money than we will ever make. But music changes over time, just like we do. We influence it to change as we change. That's not a bad thing. It captures the mindset and journey of the generation making it. As a professional first-year History minor, I can say this is the 21st century version of storytelling, a reflection of culture that both older and younger generations will never understand, but that we will cherish.
Leave a Comment