Supreme Court Justice Ruth Bader Ginsburg Dies at 87
Supreme Court Justice Ruth Bader Ginsburg passed away Friday afternoon, Sept. 18, of metastatic pancreatic cancer at the age of 87. She was appointed to the Supreme Court in 1993 by President Bill Clinton, and served for 23 years. She was the second woman to serve on the Court. Ginsburg was known as a fierce advocate of women's rights and gender equality. 
Cass Sunstein, a legal scholar, characterized her as a "rational minimalist." She was known for her doctrinal approach and followed precedent when making a judicial interpretation.
Notable in court both for her powerhouse energy and her impeccable fashion sense (the most well known being her "dissenting collar", which she wore the day after Donald Trump was elected), Ginsburg left a legacy that for generations will see her remembered as a "tireless and resolute champion of justice."
Ginsberg's passing means not only the loss of the "leader of the liberal wing" of the Supreme Court, but also opens up the court to a potential Trump appointee. The ensuing political battle is likely to be "bare-knuckle politics, writ large, on the stage of a presidential election." 
Notable Cases (in Assent or Disagreement): 
1999 Olmstead v LC on disability rights
1999 Friends of the Earth v Laidlaw Environmental Services on the environment 
2000 Bush v. Gore on the equal protection clause
2007 Ledbetter v. Goodyear Tire and Rubber Company on gender discrimination 
2007 Gonzales v Carhart on reproductive rights 
2015 Obergefell v. Hodges on LGBTQ+ rights 
2018 Sessions v. Dimaya on deportation
Leave a Comment
About the Contributors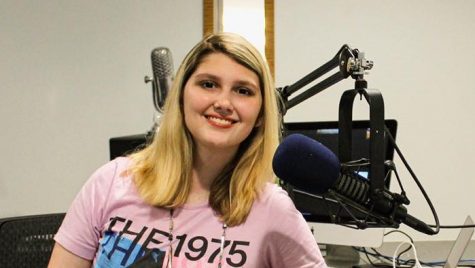 Bella Steiert, Website Designer
I am a sophomore and a digital art major. I am a techie and I have hosted a show on What Radio, I love all things alternative and indie music.