Weekly COVID-19 Updates – 8/16
Stetson Updates 
Upcoming Webinars From President Christopher Roellke, Ph.D. 
All of President Roellke's weekly webinars have been moved to 4 p.m. to 5 p.m. on Thursdays due to possible conflicts with student schedules.
To register for upcoming webinars, click on the corresponding date of the webinar. 
President Roellke's past webinars were held on July 16, July 23, July 30, and Aug. 6.
All forms of communication from President Roellke can be found here.
Updates From the Safer Campus Task Force (SCTF)
For tracking symptoms on campus, daily wellness checks should be completed on

Everbridge

. If you have technical concerns, please call

386-822-7417

or send an

email

to address the issue.
Results from On-Campus COVID-19 Testing
Information from the COVID-19 Test Results webpage of the Safer Stetson website
Test Results From July 
Total tested from the Stetson community in July: 475 
Total cases from the Stetson community in July: 2 (There is a 0.42% overall positivity.)
Test Results From Aug. 5 
Total tested from the Stetson community on Aug. 5: 117
There were no cases from testing administered on Aug. 5. 
Test Results From Aug. 7 to Aug.8 
Total tested from the Stetson community from Aug. 7 to Aug. 8: 270
Total cases from the Stetson community from Aug. 7 to Aug. 8: 2 (There is a 0.74% overall positivity rate on campus.)
From the DeLand campus, there are currently twelve cases from students. 
Meetings & Gatherings 
For the safety of the campus, as outlined in the detailed overview of the tiered system, if possible, it is strongly encouraged for virtual platforms to be used for all non-academic meetings and gatherings. All in-person settings for student organizations, staff, and employees, must be scheduled ahead of time, have a maximum of ten individuals, and must comply with the Face Covering Policy and physical distancing requirements. For meetings with visitors, all visitors must fill out the visitor screening form and be approved to be on campus. 
Check Stetson's Safer Stetson website, the website's FAQ webpage, and your Stetson email for updated information. 
Florida COVID-19 Case Updates 
1:37 p.m.
Information from Daytona Beach News-Journal, Patricio G. Balona
Total tests in Florida: 4,239,309
Total conclusive tests in Florida: 4,232,628
Total cases in Florida: 573,416 (There is an overall 13.55% positivity rate.)
The overall positivity rate is determined from the total number of administered tests with conclusive test results.
Florida residents: 567,375

Non-Florida residents: 6,041
Total hospitalizations in Florida: 33,928
Total deaths in Florida: 9,452
Of the total cases in Florida:
6,957 cases were announced in March.

27,921 cases were announced in April.

21,647 cases were announced in May.

102,005 cases were announced in June.

289,059 cases were announced in July.

103,080 cases have been announced so far in Aug.
Records Regarding COVID-19 in Florida:
Leave a Comment
About the Contributors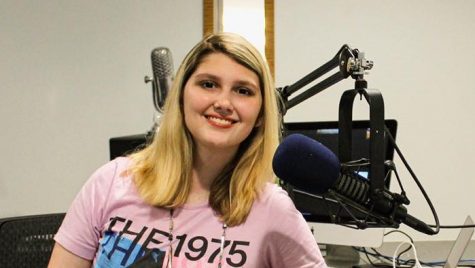 Bella Steiert, Website Designer
I am a sophomore and a digital art major. I am a techie and I have hosted a show on What Radio, I love all things alternative and indie music.