Florida COVID-19 Case Updates – 8/7
Information from Orlando Sentinel 
Data reported from the Agency for Healthcare Administration (AHCA)
With an increase in patients being hospitalized due to medical conditions, there is an increased desire for hospital beds, especially those in the intensive care unit (ICU). The AHCA has been tracking the availability of all hospital beds in Florida. The data displayed on both the interactive map and the chart are updated every hour.
According to the AHCA, at 11:18 p.m on Aug. 7:
32 out of 306 hospitals (10.46%) have no capacity.

274 out of 306 hospitals (89.54%) have hospital beds available.

147 out of 306 hospitals (48.04%) do not have any beds in the ICU available.

159 out of 306 hospitals (51.96%) have beds in the ICU available.
*The data displayed does not specify how many beds are occupied by COVID-19 patients. 
Aug. 6
Information from the Florida Government, News Staff
Gov. Ron DeSantis has announced and now developed Florida's Task Force on the Safe and Limited Reopening of Long-Term Care (LTC) Facilities. This task force will be developing reopening plans and guidelines for reopening long-term care facilities.
Florida's Task Force on the Safe and Limited Reopening of LTC Facilities has the mission of establishing necessary safety measures for hospital visitation while maintaining the protection of the vulnerable.

Gov. DeSantis formed this task force because he thinks that while safety measures and precautions have to be placed, safety measures have "taken an emotional toll on our families."
Aug. 7 
1:12 p.m. 
Information from The Daytona Beach News-Journal, Zach Dean 
The Pioneer Football League (PFL), the conference that Stetson is part of, announced that there will not be any football games and athletic competitions for the Fall 2020 football season. 
The consensus was difficult to make but the health and safety of athletes need to be prioritized, and continuing athletic programming would hinder safety and lead to high risks.

The PFL also has not yet made decisions for the spring, however, the Vice President of the

National Association of Intercollegiate Athletics (NAIA)

has mentioned that athletic programming may be able to resume in the Spring.

For the Fall 2020 athletic season, with safety guidelines, Stetson University's football program has established a strength and conditioning program and plans on having team practices in Oct.
4:12 p.m. 
Information from Daytona Beach News-Journal, Nikki Ross
Total tests in Florida: 3,903,010
Total conclusive tests in Florida: 3,896,939
Total cases in Florida: 518,075 (There is an overall 13.29% positivity rate.)
The overall positivity rate is determined from the total number of administered tests with conclusive test results.
Florida residents: 512,421

Non-Florida residents: 5,654
Total hospitalizations in Florida: 29,730
Total deaths in Florida: 7,927
Of the total cases in Florida:
6,957 cases were announced in March.

27,921 cases were announced in April.

21,647 cases were announced in May.

102,005 cases were announced in June.

289,059 cases were announced in July.

47,739 cases have been announced so far in Aug.
Records Regarding COVID-19 in Florida:
Leave a Comment
About the Contributors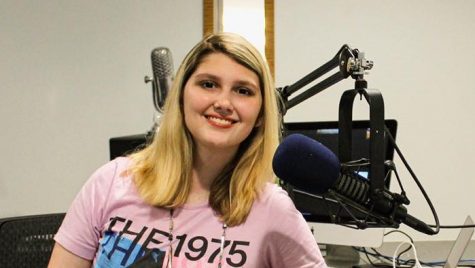 Bella Steiert, Website Designer
I am a sophomore and a digital art major. I am a techie and I have hosted a show on What Radio, I love all things alternative and indie music.