Messages From President Roellke – 7/30
A live recording courtesy of Stetson University can be found on the Safer Stetson Website.
On July 30, President Chris Roellke, Ph.D., held his weekly webinar in which the academic life and changes for the upcoming fall semester were discussed by the various deans as well as by the provost.
President Roellke stressed in his introduction the importance of what he called the three W's: wearing a mask, washing your hands regularly, and watching your distance. 
Noel Painter, Ph.D., Provost and Executive Vice President, addressed various questions and facets concerning academic life for the upcoming semester. 
Cultural credit experiences are still required, and will be available virtually and physically.

A schedule for final exams has not yet been released and will be posted at a later date.

The previously mentioned altered class schedule times will not be put into effect. A few shifts for the heaviest class times will occur, but the existing schedule will not shift due to the mix of hybrid and online classes. 

Course types are being put into the system and are being assigned to appropriate rooms with the intent of having the first draft of the schedule by Monday Aug. 3.
Timothy Peter, D.MA, Dean of the School of Music, addressed what the academic year will look like for the School of Music, including concerts and performances, classroom formats and availability, and the experiential requirements for music students.
Concerts and performances will be held virtually and through live streaming where audience members will be given a virtual pass open to everyone which allows you to join the concert.

Faculty is working on planning how students will create these concerts as an ensemble together in a safe way, but they will begin the year virtually.

Lee Chapel might be used for soloists and small groups.

Christmas Candlelight will be online, but faculty is working to create a similar experience.

Faculty is working on safe ways to teach students one-on-one, for example with private lessons.

Music school classes will still successfully meet students' requirements, even virtually.

The music building and practice rooms will be open and cleaned, with the appropriate cleaning techniques used for the instruments. 

Music education internships will depend on how public schools hold their classes, will need flexibility, and the exact plan is not yet known at this time.

Faculty will make sure that the internships happen in some capacity.

Music juries will be held, and protocols and schedules will be made later in the semester.
Elizabeth Skomp, Ph.D., Dean of the College of Arts and Sciences, addressed what the academic year will look like for the School of Arts and Sciences, including how specialized and creative classes will be conducted, the pass/fail policy, requirements for field experiences, and more.
About 5% of the 660 course sections in the College of Arts and Sciences for this fall are designated as face-to-face, and are set aside for classes where hands on learning or experiential learning is necessary. About 48% of classes are online, or hybrid with the option to take the class online.

For example, anatomy and physiology classes have been provided with new visible body software for students to use online for the practice of their skills in their courses.

The Special Policies Working Group put together a recommendation for the pass/fail policy that was approved. The number of pass/fail courses will be the same as a normal student's career, but the date to indicate whether your class is pass/fail has been moved to the last day of the semester. 

Detailed online course plans have been submitted by faculty in the College of Arts and Sciences, including plans for if students or faculty have to move to online from hybrid, and for online-only classes.

Detailed contingency plans are in place for how classes will continue if professors test positive.

Field experience in the education department is required if you wish to receive the certifications, but the certifications are not required for students to graduate.

It will be up to the Department of Education to determine if it can be accomplished virtually, and monthly webinars will occur surrounding these types of questions.

For programs that require an internship for graduation, Dean Skomp encourages students to communicate with faculty to explore various options.
Susan Ryan, M.L.S., Dean of the duPont-Ball Library and Learning Technologies, addressed how library services will be available for the fall semester.
The staff is working to open the library building for student use safely, but with the number of students and shared spaces, it is currently very limited.

Access to library resources and materials will continue to be available for students, including virtually for students who are not on campus.

The majority of the library's materials can be accessed online through subscriptions, e-books, and music and film streaming.

Physical books or technology can be obtained from the library or can be mailed to students. 

The Innovation Lab continues to be open and can be used by making an appointment. 

The 24/7 computer lab on the bottom floor of the library is always open and has a printer and a copier.

Both the Hollis Family Student Success tutoring services and the Writing Center will operate virtually.
Neal Mero, Ph.D., Dean of the School of Business Administration, addressed various facets of what the academic year will look like for the School of Business Administration, including the Experiential Learning Requirements (ELR) that are required for the School of Business Administration students, internships, office hours, and more.
The Prince Entrepreneurship Program will continue to be active, including the Thursday night events. The Roland George Investments Program lab is also open and will be socially distanced.

Various other programs will continue to be active, but at this time faculty is unsure of how the international programs like the summer Innsbruck program will progress, although they are hopeful for the future of the programs after the fall semester.

Internships are continuing with many being held virtually.

Residential internships, where students go to the employer specifically, can possibly happen in the spring if in a safe and socially distanced environment as determined by the employer, and if conditions improve.
Dean Skomp, Dean Peter, and Dean Mero all expressed that hybrid classes will look different for each professor and class, and can all be taken completely online if the student wishes. Specific professors are best to inquire about how your individual courses will work. Additionally, across campus, office hours will in most cases be held virtually.
President Roellke concluded the webinar with a thanks to the deans for their work and collaboration throughout the challenges of the pandemic, as well as a thanks to students, families, and faculty. He also informed the audience of his recent purchase of a Stetson hat sculpture that he will sanitize and allow students to touch, as he expressed his dedication to the Stetson community.
Leave a Comment
About the Contributors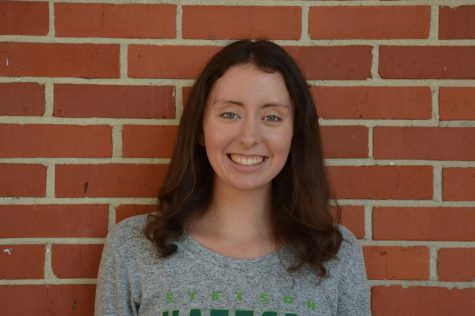 Calista Headrick, Opinions Editor
Calista is an opinion writer for the Reporter. She is an English major and hopes to one day work in the publishing industry. She loves to read, is slightly...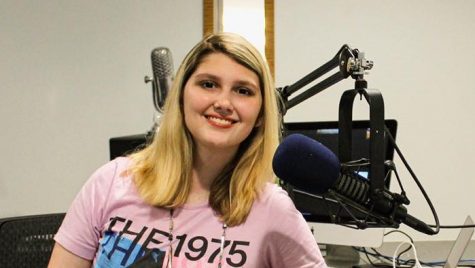 Bella Steiert, Website Designer
I am a sophomore and a digital art major. I am a techie and I have hosted a show on What Radio, I love all things alternative and indie music.