Stetson COVID-19 Updates – 7/31
Stetson has established a tiered system for health responses regarding COVID-19 cases on campus. Click

here

for an overview of the tiered system. On July 26, more

details

on the tiered system were made available. 

The Safer Campus Task Force (SCTF) is placing hand sanitizer stations at all building entrances, elevator lobbies, and busiest hallways.
Webinars with President Christopher Roellke, Ph.D.
President Roellke has organized webinars for the Stetson Community to engage and provide updates. 
To register for upcoming webinars, click on the corresponding date and time of the webinar. 
President Roellke's past webinars were held on July 16, July 23, and July 30.
All forms of communication from President Roellke can be found here.
Housing Update from Residential Living and Learning (RLL)
On July 31, RLL emailed all interested residential applications with an update on rooming assignments. On-campus residents have received their room assignments. Students in hotels have been notified of the hotel they are assigned. Interested students are still on the waitlist.
The RLL FAQ webpage has been updated with more answers to frequently asked questions regarding RLL. RLL has created a complete FAQ document regarding hotel options. 
Most important information regarding hotels: 
Check-in will be the same as it is for on-campus residents. For hotel check-in, check-in will be on-campus before checking in at the hotel. 

Aug. 7 and Aug. 8 for new students and Aug. 9 to Aug. 12 for returning students. 

An on-campus meal plan is still available for hotel options. 

Stetson policies, such as

The Stetson Code of Community Standards

, including

the newly added addendum

, and

Guide to Residential Living

are still applicable to students living in a hotel. 

Each hotel has laundry machines. Two on-campus laundry rooms with exterior entrances will be also provided for student use.
Face Coverings Policy Update
Updated information has been added by the SCTF regarding face shields in place of traditional cloth face coverings to the Face Coverings Policy. With recommendations from the Centers for Disease Control (CDC), face shields may be needed if there are students who are not able to wear face coverings, and students who need to see the speaker's mouth when interacting.
COVID-19 Testing 
Students should get a diagnostic polymerase chain reaction (PCR) COVID-19 test before arriving on campus. A list of locations for COVID-19 testing should be provided by your local health department website. If necessary, call your local primary care provider (PCP) for advice. 
The "COVID-19 Testing" section of the FAQ webpage of the Safer Stetson website provides answers to questions about costs, where to get a test, what type of test to get, and many more 
New Addendum to the Code of Community Standards 
An addendum has been added by The Office of Community Standards regarding specific COVID-19 policies, such as the Face Covering Policy, to the current Code of Community Standards. This new addendum focuses on enhancing health and safety throughout the campus as well as possible sanctions. More information will be available soon. If you have any questions about Community Standards, they can be sent to Barbara Hawkins, Director of Community Standards.
Academic Course Scheduling 
On July 31, executive Vice President and Provost, Noel Painter, P.hD, sent an email update saying that the course schedule for classes will not be necessary and there will not be any changes in course schedules for the Fall 2020 semester.
By Aug. 3, layouts of classrooms will be made. Classroom locations will be available on

MyStetson

by Aug. 8.

Classrooms for face-to-face courses and hybrid courses might be altered to provide time for necessary disinfecting and cleaning between classes

With the exception of classrooms with high demands, course times for all courses will remain the same.
Cleaning Protocols
To ensure the safety of the Stetson campus and to reduce the risk of COVID-19 exposure, Stetson will use cleaning solutions approved by the Environmental Protection Agency (EPA). Information regarding maintenance of a clean environment can be found under the "The Classroom Experience" section and "Risk and Mitigation" section of the Welcome Back to Campus guide. For employees, there is also information provided in the section "Stetson's Cleaning Process" in the Guide to Returning to On-Campus Work.
Wellness Checks through Everbridge app 
To keep the campus updated on the overall health of the Stetson community, students will be using Everbridge. Everbridge will be available on both the App Store and the Google Play Store. Students will be able to complete daily "wellness checks" with the Everbridge before arriving on campus. From responses, Everbridge will either indicate whether the student may arrive on campus or, if not, offer instruction for the next procedures. Everbridge will also offer videos related to COVID-19, videos on campus expectations, and expand reporting on cases and contact-tracing efforts with the use of Bluetooth-Proximity.
Intercollegiate Athletics Update 
Jeff Altier, Director of Athletics, provided an update on Fall 2020 athletics and athletics competitions.
Altier has received two updates from the Atlantic Sun (ASUN) Conference and Pioneer Football League (PFL): 
On Friday, July 24, the ASUN Conference announced that no regular-season athletic competitions will be held before Sept. 18. 

On July 28, the athletic directors of the PFL announced the football season would be postponed until Sept. 26. The PFL also announced all football teams are following a conference-only schedule. 
For more information on the Fall 2020 athletic season, a list of FAQs from the Athletics Department has been provided.
International Students 
On July 23, updated information from the World Outreach, Research, Learning, and Development (WORLD) department regarding international students was added to the "International Students" subsection of the "Additional Information" section of the Welcome Back to Campus guide.
All international students must be enrolled in at least 12 credits at the undergraduate level or at least six credits at the graduate level each semester to stay in good standing with the Student and Exchange Visitor Program (SEVP) and maintain a minimum GPA of 2.0 to ensure that their visa is not in danger.
Check Stetson's Safer Stetson website, the website's FAQ webpage, and your Stetson email for updated information. 
Leave a Comment
About the Contributors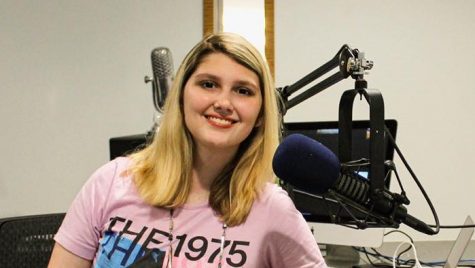 Bella Steiert, Website Designer
I am a sophomore and a digital art major. I am a techie and I have hosted a show on What Radio, I love all things alternative and indie music.