Florida COVID-19 Case Updates – 7/25
Information from Orlando Sentinel 
Data reported from the Agency for Healthcare Administration (AHCA)
With an increase of patients being hospitalized due to medical conditions, there is an increased desire for hospital beds, especially hospital beds in the intensive care unit (ICU.) The AHCA has been tracking the availability of all hospital beds in Florida. The data displayed on both the interactive map and the chart are updated every hour.
According to the AHCA, at 11:18 p.m on July 25:
25 out of 306 hospitals have no capacity. (8.17% of hospitals have no capacity)

281 out of 306 hospitals have hospital beds available. (91.83% of hospitals have available hospital beds)
*The data displayed does not specify how many beds are occupied by COVID-19 patients.
July 23, 12:28 p.m.
Live Recording from Gov. DeSantis's Facebook Page 
Gov. DeSantis held a press conference in Melbourne to give informational updates on the status of COVID-19 in Florida.
Counties in Florida, such as Brevard County and Orange County, are experiencing a decrease in COVID-19 cases.

Recently, statewide, there has been a stabilized amount of hospitalizations.

Convalescent plasma from recovered COVID-19 patients can be donated at many testing sites after testing negative, and be used to treat COVID-19 patients.

Physicians have requested more supply of the effective therapeutic drug, Remdesevir. Recently 41,000 vials of Remdesiver have been delivered and supplied to hospitals for treating COVID-19.

At the time of this press conference, according to Gov. DeSantis, statewide, between 20% to 25% of hospital beds that are not in the intensive care unit (ICU) are available and between 15% to 20% of beds in the ICU are available.

Gov. DeSantis also said hospitalization has been consistent for the last month and a half even throughout the spike of COVID-19 cases and also recognized that not all hospitalizations are related to COVID-19.

Gov. DeSantis thinks, if necessary, all areas of the hospital have the capability of providing the same level of intensive care in the ICU.

Hospitals are being supplied with personal protective equipment (PPE) to safely continue treating patients.

The state has deployed 11,000 medical personnel to assist hospitals in treating COVID-19 patients in COVID-19 only long term care facilities.

There are currently 21 nursing facilities that are operating as COVID-19 only nursing facilities to provide capacity for isolation for COVID-19 patients. There will be four more COVID-19 only facilities by the end of the month.

From this point forward, every staff member working in a long-term care facility is being tested biweekly. Currently, there is a 3% positivity rate among staff.

The turnaround time for reporting the results from COVID-19 testing is around 36 hours.

Recently with a stabilized number of COVID-19 tests being administered, the positivity rate has decreased from between 15% to 17% a couple of weeks ago to between 11% to 13%.

Gov. DeSantis thinks the positivity rate will continue to decrease.

Recently, there has been an increase in hospitalizations for other underlying medical conditions, such as cardiovascular disease.

Gov. DeSantis addressed that superintendents should support the decision of the parent on whether their children should have face-to-face education or virtual education and that

schools may choose to postpone reopening until it is safe to reopen

.
July 24, 11:04 a.m. 
Information from Universal Orlando Resort
Due to safety concerns regarding COVID-19, Universal Orlando Resort has officially made the announcement that Halloween Horror Nights has been canceled for this year.
July 25, 11:10 a.m.
Information from Orlando Sentinel, Paola Pérez and Matthew Palm 
Data reported from the FDOH
Total tests in Florida: 3,340,929
Total cases in Florida: 414,511 (There is an overall 12.41% positivity rate.)
Record: There were 15,300 new cases from July 11 to July 12.
Florida residents: 409,585

Non-Florida residents: 4,926
Total hospitalizations in Florida: 23,730
Total deaths in Florida: 5,777
Record: There were 156 new deaths from July 15 to July 16. 
Of the total cases in Florida:
6,957 cases were announced in March.

27,921 cases were announced in April.

21,647 cases were announced in May.

102,005 cases were announced in June.

So far, there have been 241,886 positive cases in July.
Leave a Comment
About the Contributors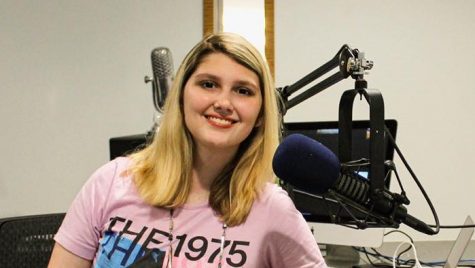 Bella Steiert, Website Designer
I am a sophomore and a digital art major. I am a techie and I have hosted a show on What Radio, I love all things alternative and indie music.