Florida COVID-19 Case Updates – 7/21
Information from Orlando Sentinel 
Data reported from the Agency for Healthcare Administration (AHCA)
With an increase of patients being hospitalized due to COVID-19, there is an increased demand for hospital beds, particularly hospital beds in the intensive care unit (ICU.) The Florida Department of Health (FDOH) has been tracking the availability of all hospital beds in Florida. The data displayed by the interactive map and on the charts are updated every hour. 
According to the AHCA, at 9:18 p.m on July 21:
25 out of 306 hospitals have no capacity. (8.17% of hospitals have no capacity) 

281 out of 306 hospitals have hospital beds available. (91.83% of hospitals have available hospital beds) 
*The data displayed does not specify how many beds are occupied by COVID-19 patients. 
July 21
12:06 p.m. 
Live recording from Gov. Ron DeSantis
Gov. DeSantis held a roundtable regarding COVID-19 in Tallahassee to address the demographics of COVID-19 cases, statewide updates, and reminders pertaining to COVID-19. 
Gov. DeSantis continued to promote social distancing, recommended avoiding close contact and close spaces, and promoting the protection of the vulnerable, and support of the hospital staff. 

On July 20, Gov. DeSantis partnered with

One Blood Headquarters

for an event in the Orange County Convention Center (OCCC) for recovered COVID-19 patients to donate convalescent plasma to provide effective treatment for current COVID-19 patients. 

There has been an increased demand for a therapeutic drug known as Remdesevir, which physicians have been using to treat COVID patients. 

Statewide, approximately 24% (14,000) of the hospital beds are available and 20% (20,000) of hospital beds in the Intensive Care Unit (ICU) are available. 

ICUs typically fully operate at least 80% capacity. 

Gov. DeSantis is collaborating with the Florida Department of Emergency Management (FDEM), and is working on increasing the supply of personal protection equipment (PPE) for patients and staff. 

Gov. DeSantis is collaborating with the FDOH and hospitals to allow for more long-term care facilities to be specializing in and hospitalizing COVID-19 patients because COVID-19 patients need to be isolated. 

Swab testing is being used for testing hospital staff. Approximately 3% of the hospital staff thus far has tested positive. 

Gov. DeSantis is confident that there are enough hospital beds available to handle COVID-19 patients and meet the demand for hospitalization as more hospital beds have been added to hospitals statewide. 

According to Gov. DeSantis, there will be a reduction of COVID-19 cases.

Gov. DeSantis does not think it is necessary to close the economic system again and wants businesses to remain open.
4:11 p.m. 
Information from the Daytona-Beach Journal, Victoria Villanueva-Marquez
Data reported from the FDOH
Total tests in Florida: 3,103,674
Total cases in Florida: 369,834 (There is an overall 11.91% positivity rate.)
Record: There were 15,300 new cases from July 11 to July 12
Florida residents: 365,244

Non-Florida residents: 4,590
Total hospitalizations in Florida: 21,780
Total deaths in Florida: 5,319
Record: There were 156 new deaths from July 15 to July 16 
Of the total cases in Florida: 
6,957 cases were announced in March.

27,921 cases were announced in April.

21,647 cases were announced in May. 

102,005 cases were announced in June. 

July has thus far seen 197,209 positive cases in Florida.
Leave a Comment
About the Contributors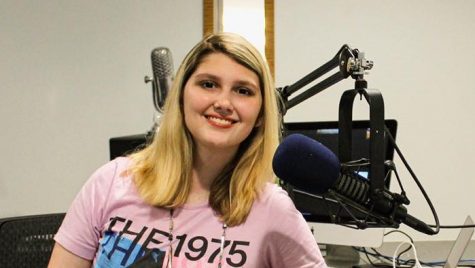 Bella Steiert, Website Designer
I am a sophomore and a digital art major. I am a techie and I have hosted a show on What Radio, I love all things alternative and indie music.