Stetson COVID-19 Updates – 7/17
Changes with Housing From Residential Living and Learning (RLL)
On July 16, Larry Correll-Hughes, Assistant Vice President for Campus Life and Student Success (CLaSS) and Executive Director of RLL, sent an email update regarding changes to housing along with frequently asked questions (FAQs). Among the changes are a shift away from shared bedroom spaces (meaning on-campus housing is now limited to one student per bedroom) and the option for students to take class schedules either completely online, or in "hybrid" classes, which will include online and in-person instruction. 
Possible Changes to Schedules 
Noel Painter, Executive Vice President and Provost, sent out an email update regarding potential schedule changes for the Fall 2020 semester. 
The Fall 2020 Schedule Working Group, with guidance from the Safer Stetson Task Force (SCTF), and other academic affairs working groups, have considered several options for rescheduling course times, but have not yet made any changes. Within this email, a pdf with potential schedule changes was attached. Students will be notified of any schedule changes via email. 
 The Fall 2020 Schedule Working Group has suggested:
25-30 minutes in between classes to allow for cleaning staff to sufficiently clean and disinfect classrooms following the recommendations provided by facilities experts, and professors to set up before each class starts.

Classes around lunch to be released following a schedule to minimize the number of students at dining rooms.

Current schedules remain the same as much as possible.
Because there are course plans for virtual and hybrid courses, there is currently an evaluation of whether the suggestions above should be executed. 
Updates from the SCTF
The SCTF provided updated information regarding changes to dining services and the COVID-19 testing pilot provided by Family Health Source. 
Changes to Dining Services 
To accommodate for social distancing protocol and to ensure safety and protection, changes have been made throughout the dining areas, The Lynn Dining Commons, Coffee Shop, and HatRack. 
The most significant changes include: 
Students will enter the Commons by the Coffee Shop and the exit by the bookstore. Both the entry and the exit will be one-way only.

The seating in the Commons will only be open to students.

Boost, an application for ordering and delivering food, will be launching either late August or early September and will be available to both Apple and Android users. 

Payment to dining services, both in-person and on the Boost app, can only be done with a credit card or your student ID. 

Because of the limited seating in Lynn Commons, the Stetson Room upstairs in the CUB will be used for dining seating throughout the Fall 2020 semester. 
COVID-19 Testing Pilot
Stetson is highly recommending that all students get tested for COVID-19 before returning to campus this fall. Family Health Source, a local medical-care agency, will be offering a diagnostic nasal swab polymerase chain reaction (PCR) test for the Stetson community. To pre-register, schedule an appointment, and find out more information visit the Family Health Source website. 
Testing will occur at the Rinker Fieldhouse: 
 Tuesday, July 21, 8 a.m. to 4:30 p.m. 

 Wednesday, July 22, 8 a.m.to 4:30 p.m.
 Updates from the Office of Finance 
Changes to Tuition for the Fall 2020 semester: 
The extended deadline to pay for tuition is now Nov. 15 for the Fall 2020 semester. 

If the student's balance is not paid in full, classes will not be canceled. 

There will be no late fees.
Opportunities for Payment plans
To pay tuition in five monthly installments, enroll no later than July 18.

To pay tuition in four monthly installments, enroll no later than Aug. 18.
International Students
Regarding recent changes, Stetson's international students can continue to take Stetson classes from their home countries. If Stetson is forced to move to 100% online learning later in the semester, our international students living on campus or nearby will not be required to leave the country.
Webinars with President Roellke 
With the intention of engaging the Stetson community in a compatible and consistent manner, President Christopher Roellke is administering a series of weekly webinars on Thursdays from 1 p.m. to 2 p.m. called the "listening and learning tour."
 To register for the remaining 2 webinars, click on the corresponding date and time: 
A recording from his webinar on July 16 can be found here and information discussed during the webinar can be found here. 
Check Stetson's Safer Stetson website, the website's FAQ webpage, and your Stetson email for updated information.
Leave a Comment
About the Contributors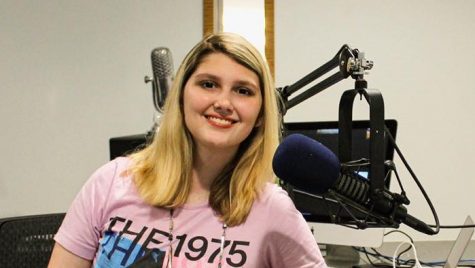 Bella Steiert, Website Designer
I am a sophomore and a digital art major. I am a techie and I have hosted a show on What Radio, I love all things alternative and indie music.