Florida COVID-19 Case Updates – 7/7
July 7
6:44 a.m. 
Information from The News 4 Jax News Station, Joe McLean & The Florida Department of Education (FDOE)
12:30 p.m. 
Live Recording From Fox 4 News Station
Gov. DeSantis held a press conference at a hospital in Miami to address the demographics of COVID-19 cases, statewide updates, and reminders pertaining to COVID-19. 
Patients hospitalized in nursing homes because of testing positive are restricted from returning to nursing homes after being discharged. 

Gov. DeSantis announced that he has approved $138 million to support the FDOH. 

Gov. DeSantis reminded residents to practice social distancing, limit contact, and avoid large crowds and large social gatherings, especially those with medical conditions and the elderly, to ensure prevention and limit exposure.

When it comes to reducing the risk for COVID-19, contact tracing is not as effective among younger age groups. 

Among younger age groups, especially the 18-24 and 25-32 age groups, there continues to be a large number of asymptomatic cases.

Approximately 85% of all cases have occurred within the 65+ age group.

There continues to be an increasingly large number of tests being administered, an increasingly large number of cases, and a large number of hospitalizations. 

There continues to be an abundance of hospital beds and an abundance of supplies for hospitals. 
2:42 p.m
Information from the Daytona Beach News-Journal, Nikki Ross
Data from The FDOH 
Total tests in Florida: 2,271,267
Total cases in Florida: 213,794 (There is a 10.21% positivity rate.)
Record: there were 11,458 new cases reported from July 3 to July 4.
Florida residents: 210,594

Non-Florida residents: 3,200
Total hospitalizations: 16,425
Total deaths: 3,841
Of the total cases in Florida: 
6,957 cases were announced in March.

27,921 cases were announced in April.

21,647 cases were announced in May.

102,005 cases were announced in June. 

So far, 54,794 cases have been announced in July.
Leave a Comment
About the Contributors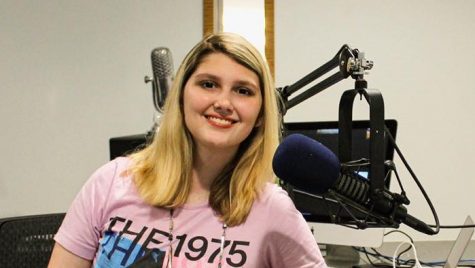 Bella Steiert, Website Designer
I am a sophomore and a digital art major. I am a techie and I have hosted a show on What Radio, I love all things alternative and indie music.