Florida COVID-19 Case Updates – 7/1
June 28, 2:48 p.m. 
Live Recording from Gov. Ron DeSantis
During a press conference regarding COVID-19 in Pensacola, Gov. DeSantis provided an update on information and demographics pertaining to COVID-19.
With recent rapid and dramatic increases, it is important to consider the positivity rate among cases. 

For every case that is detected through positive testing, there are probably ten other infections. 

As there are more tests administered, it is expected that there will be more cases that contribute to the positivity rate. 

Within the last ten days, there were more tests administered than ever before. 

Within the last ten days, statewide, there has been a large increase in testing among younger age groups, particularly among the 18-44 age groups. 

With recent social interactions, and government and business reopenings, the 25-34 age group is currently the leading age group for testing positive.

Among the 25-34 age group, the likelihood of severe illness is low, but the rapid increase in cases should not be ignored. 

Gov. DeSantis is asking for closed spaces, crowded places, and close-contact settings to be avoided in order to limit large rates of exposure. 

Gov. DeSantis brought up the importance of continuing to follow social guidelines, wearing masks, and washing hands to prevent the exposure and spread. 
July 1, 9:25 a.m. 
Information from The Daytona Beach News-Journal, Nikki Ross 
Data from The Florida Department of Health (FDOH)
Total tests in Florida: 1,981,915
Total cases in Florida: 158,997 (There is an 8.02% positivity rate.)
There was a daily increase of 6,563 cases from Florida residents June 29 to June 30 in Florida. 
Florida residents: 156,288

Non-Florida residents: 2,709
Total hospitalizations in Florida: 14,825
Total deaths in Florida: 3,605
According to the FDOH, there were 8 new reported deaths reported this morning.
Of the total cases in Florida:
6,957 cases were announced in March. 

27,921 cases were announced in April. 

21,647 cases were announced in May. 

102,005 cases were announced in June. 
Leave a Comment
About the Contributors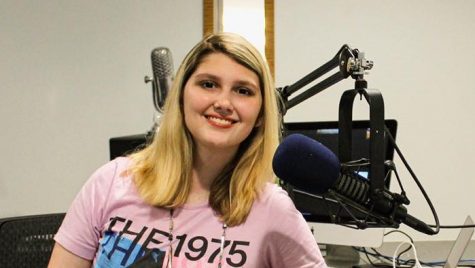 Bella Steiert, Website Designer
I am a sophomore and a digital art major. I am a techie and I have hosted a show on What Radio, I love all things alternative and indie music.