Florida COVID-19 Case Updates – 6/17
Tuesday, June 16
5:02 p.m.
Live Recording from WTXL Tallahassee News Station 
Recently, due to Phase Two of businesses and government reopening, there have been rapid large increases in cases. To address the demographics of the individuals testing positive and recently added guidelines, Gov. Ron DeSantis held a press conference in Tallahassee on June 16.
Originally, only those who were showing symptoms of COVID-19 were getting tested. Now, anyone can get tested as there are more test sites, all with lessened restrictions. 

With both the number of administered tests increasing drastically and more testing sites available, it is expected that the percentage of cases will increase.

Testing is now being administered in high-risk environments such as long-term care facilities and jails.

As the economy opens and employees are returning to work, most employees are required and highly recommended to get tested, even if they are not showing symptoms. 

All residents and staff at long-term care facilities are required to get tested. 
Wednesday, June 17
2:18 p.m.
Information the Daytona Beach News-Journal, Nikki Ross
Data from: The Florida Department of Health (FDOH)
Total tested in Florida: 1,486,759
Total cases in Florida: 82,719
Florida residents: 80,676

Florida non-residents: 2,043
Total hospitalizations in Florida: 12,389
Total deaths in Florida: 3,018
Of the total cases in Florida: 
6,957 cases were announced in March.

27,921 cases were announced in April.

21,647 cases were announced in May. 

26,100 cases have been announced so far in June.
Leave a Comment
About the Contributors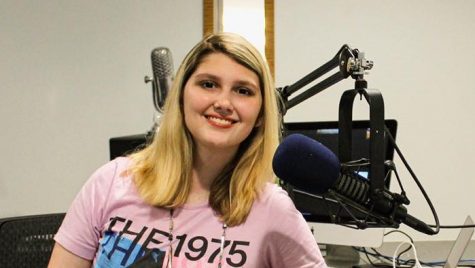 Bella Steiert, Website Designer
I am a sophomore and a digital art major. I am a techie and I have hosted a show on What Radio, I love all things alternative and indie music.