Local COVID-19 Case Updates – 5/15
Thursday, May 14
BREAKING as of 2:58 p.m. 
From Gov. DeSantis's Facebook Page 
Gov. Ron DeSantis posted

a graphic

for the next steps for Phase One recovery. This full Phase One reopening will be applicable statewide starting 12:01 a.m. Monday, May 18.

The following changes were made: 

The indoor capacity for restaurant and food establishments may be increased to 50% capacity with proper social distancing. 

All retail may reopen with 50% capacity indoors.

With permission from local governments, museums and libraries may operate at 50%. 

Gyms and fitness centers may operate at 50% capacity.

Professional sports teams are permitted to enter Florida and professional sports venues may be open for games, competitions, events, and training. 

Visitors for long-term facilities are prohibited.

All patients must be tested before discharging them to long-term care facilities, and long term care facilities are required to transfer patients that have tested positive for COVID-19 if the facility is not equipped for appropriate care. 

Theme parks may submit plans for reopening.
Additional Updates as of 5/15
Thursday, April 14
7:38 a.m. 
Gov. DeSantis spoke with Fox & Friends about reopening Florida's economy and the education system. 
8:36 a.m. 
Information from Florida Government 
Gov. DeSantis issued

Executive Order 20-121

, which is an extension of

Executive Order 20-94

. This executive order issued for mortgage foreclosure and eviction relief for COVID-19 to be effective until 12:01 a.m. on June 2.
9:44 a.m. 
Information from Florida Government 
Gov. DeSantis also issued

Executive Order 20-122

. This Executive Order allowed for Broward and Miami-Dade counties to follow Phase One recovery starting Monday, May 18 at 12:01 a.m. 
10:30 a.m. 
Information from Publix's website 
Publix

announced

that starting Saturday, May 16, Publix is extending store hours and no longer keeping shopping hours for senior customers, first responders, and hospital staff. Publix will be open daily from 7 a.m to 9 p.m. 
Friday, May 15
12:10 p.m. 
Live recording from Gov. DeSantis's Facebook Page 
Gov. DeSantis held a press conference in Jacksonville to update statistics for immunizations and test results, provide information on improvements among medical staff and healthcare workers, provide information in regards to safety for visitations, and remind everyone to wear masks in public. Gov. DeSantis also announced additional Phase One steps for a full economic statewide recovery. 
2 p.m. 
Live recording From Volusia County Emergency Management 
A press conference was held at the Emergency Operations Center with updates on safety precautions for beaches and rivers due to hurricane season approaching and guidelines for testing sites. 
4:53 p.m. 
Total cases in Florida: 43,210 

Orange County: 1,577 

Volusia: 576 cases 

Total deaths in Florida: 1,875 

Orange County: 36

Volusia: 30
Leave a Comment
About the Contributors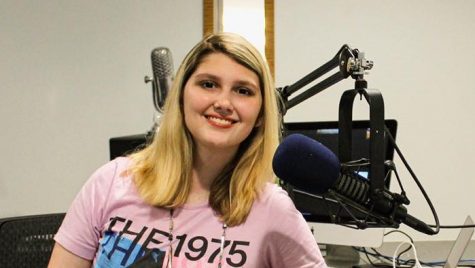 Bella Steiert, Website Designer
I am a sophomore and a digital art major. I am a techie and I have hosted a show on What Radio, I love all things alternative and indie music.