Local COVID-19 Updates – 4/21
April 20
5 p.m. 
Information from: Florida Disaster.org, Florida Division of Emergency Manangement 
Total tested: 272,390
Positive: 27,058

Negative: 244,711 (9%)
Total cases: 27,058
Florida residents: 26,329

Non-Florida residents: 729

Hospitalized: 4,000

Deaths: 823
Information from: Volusia County Emergency Management 
Total tested: 5,571 

Total negative: 5,228 

Total positive: 342 (remained at 6%)

In DeLand, there have been 27 positive cases.
6:20 p.m. 
From

the Daytona Beach News-Journal

, following social distancing guidelines, beaches in Flagler County will be reopening tomorrow, Wednesday, April 22.
April 21
12:59 p.m. 
1:11 p.m. 
Gov. Ron DeSantis

spoke about

the actions, declared restrictions, and activated procedures that he has accomplished in Florida within the last month to protect against COVID-19.

Gov. De Santis spoke more on this during a

conference

at 4:30 p.m. in Tallahassee. 
4:09 p.m. 
From

The Daytona Beach News-Journal

, the U.S. Food and Drug Administration (FDA) gave LabCorp an Emergency Use Authorization to administer at-home kits to reduce the risk of infecting healthcare providers and the use of medical gear.

LabCorp named the kits Pixels

A recommendation from a healthcare provider is required.
6 p.m. 
Wesh 2 
With social distancing guidelines,

Cocoa Beach

will be reopening with restricted hours and require groups of five people or less.
6:25 p.m. 
Information from: Florida Department of Health, Reported by WFTV 9
There have been 1,235 cases in Orange County and 366 cases in Volusia. 

Total cases: 27,869 

Florida residents: 27,127 

Non-Florida residents: 742

Total hospitalized: 4,226

Total deaths: 867
Leave a Comment
About the Contributors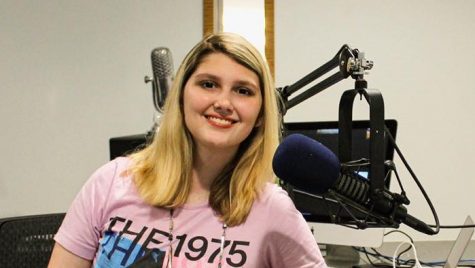 Bella Steiert, Website Designer
I am a sophomore and a digital art major. I am a techie and I have hosted a show on What Radio, I love all things alternative and indie music.