The 2020 Commencement Ceremony Change and What that Means for Tickets
The 2020 Commencement Ceremony has changed locations and will return to its original location in the Edmunds Center. This decision has been made by the Board of Trustees, and the change has been a collaborative process between University Events and the Student Government Association (SGA). SGA President George Alderman ('21) has been a major part of the process, and values student voices when making decisions.
There will be two separate ceremonies held: one ceremony on Saturday, May 9, at 9 a.m. for the School of Business and the School of Music; the other will be held on the same date at 2:00 p.m. for the College of Arts and Sciences.
Although the change has its practicalities, like having air conditioning on a hot May morning and preventing a rain-out, the choice has caused controversy amongst students. Since the Edmunds Center is a limited space, as of now, the graduating class will be allotted five tickets each. This makes things complicated, because many graduating seniors may need more than just five tickets to ensure that their families can come, as well as other students. A complaint of some students, according to Alderman, is that they are unable to watch their friends walk at graduation. 
Alderman is working with SGA in order to come up with solutions for this problem through a campus wide survey. Currently, SGA has received roughly 150 responses, "the majority of them being from seniors," he said, and the survey gives students options to voice the on how the ticketing process should be handled. Alderman stated that "the committee will be sitting down next week and sorting through them to find the really good ideas, and possibly following-up with students who provide them."
To take the survey, which is open to all classes, select here.
For more information on Commencement 2020, go here.
About the Writer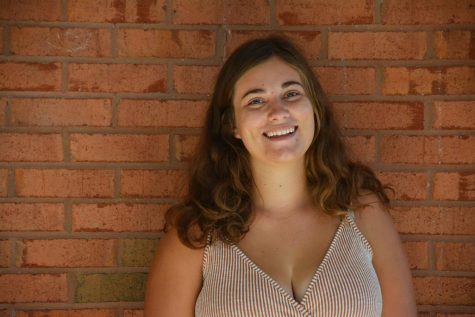 Ashton Craig, News & Local Editor
Ashton Craig, the News & Local editor of The Reporter, is a journalist and creative writer from Daytona Beach, Florida. Her parents flocked down south...