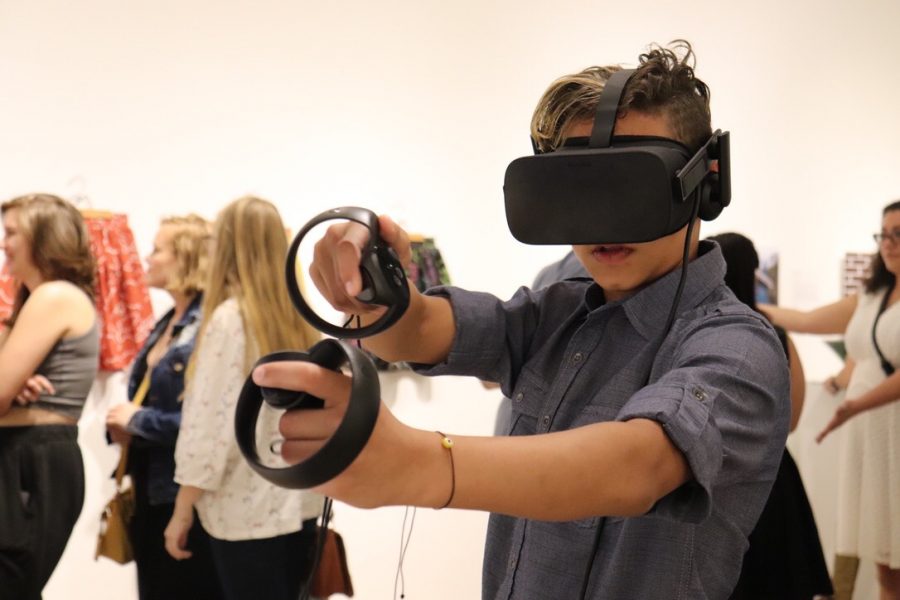 Ruby Rosenthal
Arriving at the senior digital arts show, Platinum Collective, on Friday, March 22, I was indirectly greeted by a very excited Jessica Algieri. The digital arts senior, who had taken note of some small cubes of orange-ish yellow cheddar heading her way, informed me, a digital arts novice, that "a crucial part of any art soiree is its cheese plate," and I had to agree.
However, Algieri was at the self-titled "art soiree" last night for more than just cheese. She attended the event to support her sister, Jennifer Algieri, whose piece "Fact Arr Fiction," an interactive kiosk game which seeks to entertain users while simultaneously educating them on the true history of pirates, was featured in the show.
Jennifer is one of 22 graduating seniors who has work on display in the Hand Art Center. Other pieces include Sean Priewe's "N to S Clara," a photographic study of wealth inequality in DeLand, Matt Garrett's "Structure and Form," a macro look into the structural detail found in ceramic glaze, and Alex Ramirez's "Jacksenvale," a virtual reality video game experience.
"[My] inspiration comes from a lot of things," Garrett said, "Architecture and other people, poetry, music. So, yeah, there's lots of lots of different variables. I like listening to music, [for example those] four-hour long videos of just really relaxing music, [so I'll] put in my headphones and just escape."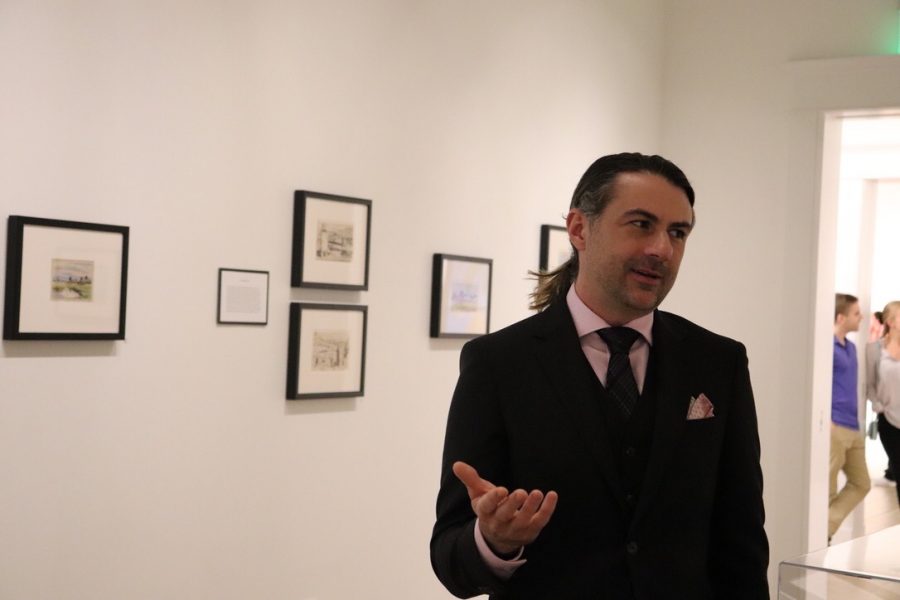 Priewe, on the other hand, found inspiration from his bike route. On his way to volunteer at Edith I. Starke Elementary School, he began to realize that when North Clara Ave. changes into South Clara Ave., "the houses get smaller, just everything's more worn out." Priewe used photos of houses, bricks, and other things that he found on the street that "would be easy to [photograph] consistently."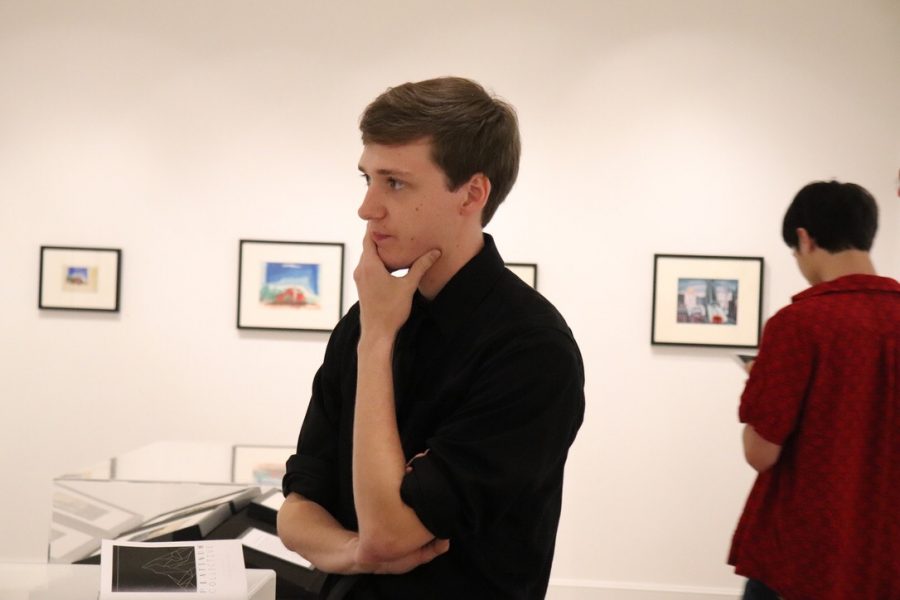 By contrast, in using virtual reality, Ramirez chose a somewhat unconventional medium to display his work. His VR simulation has a player defend their castle against a horde of ravenous zombies placed in the medieval era. With his knowledge of 3-D modeling, Ramirez hoped for viewers to "experience [his] models and kind of get that closeup, personal interaction between at all." In why he chose VR over any other artistic manifestation, he explained he wanted people to fully "experience [his] work."
Come visit the Hand Art Center to learn more about the Class of 2019 and view their work firsthand. The exhibit runs until April 5. The Hand Art Center is open every day except Sunday from 11 a.m. to 4 p.m., and 6 p.m. on Thursdays.