February 14 is often a day put aside to celebrate love, but Valentine's Day 2018 was one of loss: 17 students were killed at Marjory Stoneman Douglas High School in Parkland, Florida becoming the deadliest high school shootings of our nation's history thus far.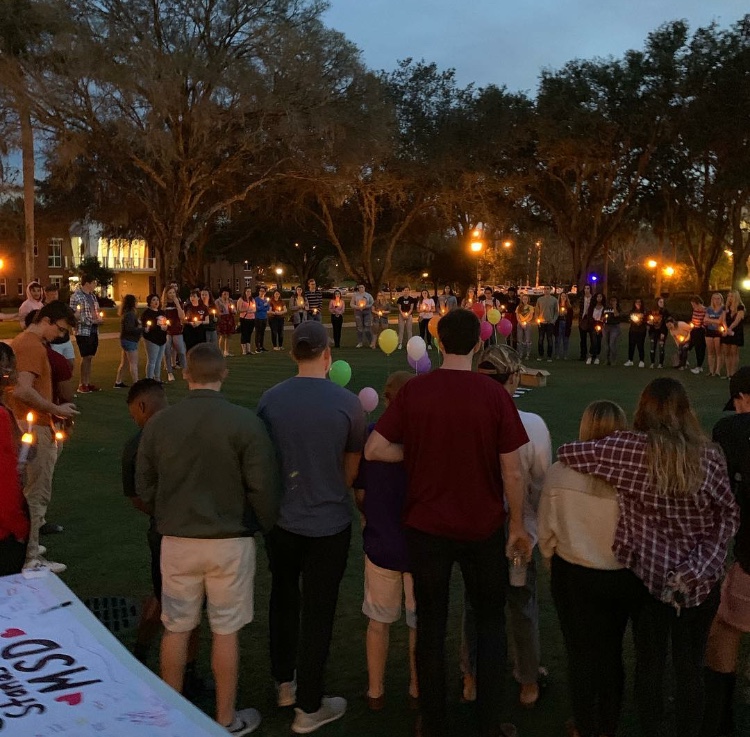 When Rachel Harrison ('22) learned that Stetson wasn't doing anything to observe the loss, she took initiative and created her own event to commemorate what occurred last winter. With the help of Stetson's Hillel, she planned and orchestrated a memorial service on Thursday, Feb. 14 that included speeches from students who attended MSD, a duet, and a poetry reading.
"[Remembering the victims] is really important to me," Harrison said. "I live near [Parkland] and a girl I went to middle school with got really injured and my cousin lost her best friend [in the shooting]."
In preparation for the service, Harrison had to reserve a table, get counselors for the service, book the Stetson Green, hand-make approximately 200 ribbons, design wristbands, and find singers to sing the aforementioned duet. Additionally, she had to communicate with Hillel to figure out the order of the service, all while "balancing schoolwork and taking care of [her]self", her goal to be "emotionally sensitive" while "still making an impact."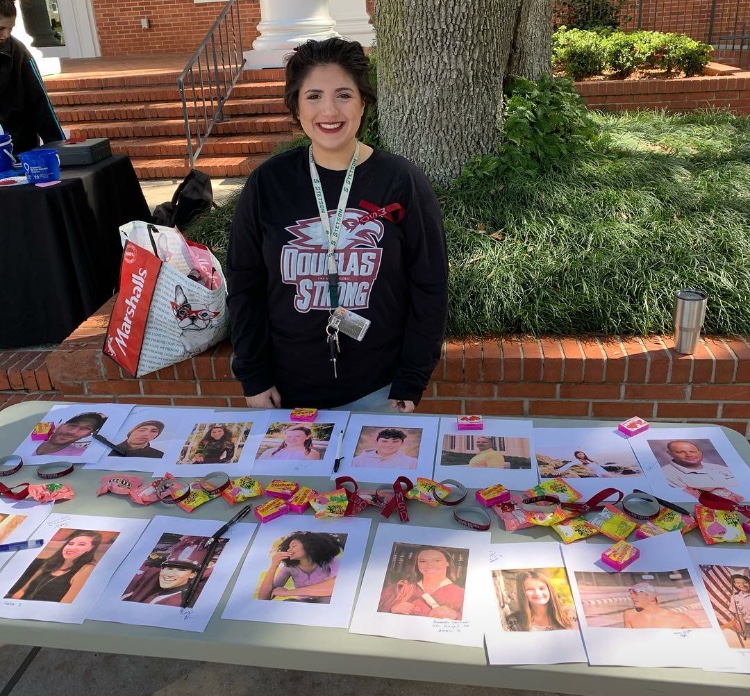 Although there was a great amount of prior planning, certain aspects of her event were unable to prevail: she had hoped for a greater religious presence during the service itself but got rid of it because she felt it didn't fit in. Despite this, following the event, members of Hillel gathered in a circle and said the traditional Jewish prayer for mourning, the Mourner's Kaddish.
Harrison was also able to gain valuable leadership skills from the experience; she learned to be simultaneously creative (in planning) yet assertive for what she felt she would absolutely need. She recognized that she needs to base her actions on her own values and beliefs, and not necessarily follow the status quo.
"[I hope that this event shows people] that we need to come together and [realize] how important it is to use our voices to make change," Harrison said. "We are a community and it is our responsibility to create the school we want to be a part of."