Standing on the edge with our 2018-2019 Events Coordinator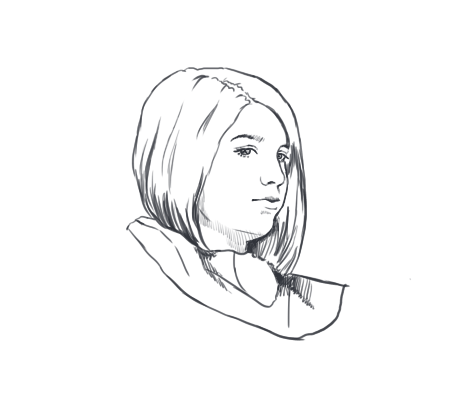 Cleo Koenig, Events Coordinator - Hatter Network
May 7, 2019
Hang on for a minute...we're trying to find some more stories you might like.
Hello all!
And… well, I suppose goodbye. It's like standing on the edge of the last four years and feeling the adrenaline, the fear, and the excitement of the next step. This has been like running towards something that has been evolving each passing year and each time I think I'm ready, something new happens and I realize I was never ready; I don't think you can be. I know more than I ever have and it's definitely still not everything and I suppose that's the best anyone can get before heading into their next steps. I put off writing this until I couldn't anymore because I have so much to say and so many people to thank and words never seem quite big enough for my experience here. What do you say about four whole years coming to an end both too fast and not fast enough? For those of you who don't know me, I'm Cleo Koenig. I'm the Event Coordinator of Hatter Network, Environmental Science Major with a Minor in Biology, and an Honors Program student. I am also a D&D player, completely uncouth, rescuer of birds (my Ornithology class knows what's up!), and a photographer, as Dr. Denner likes to remind me every time I talk about my future.
When I first started college, I thought I knew what to expect, but my first day surrounded by all my fellow freshmen, I knew I wanted to be connected to all the diversity I was seeing. That's what led me to turn around at a hypnotist show during orientation and say hi to a girl who was talking about Minecraft. That person was Gabby Cassidy. You may know her as the Managing Editor of Creative Content? Or maybe Uncouth Hour hostess? Or the Touchstone Editor? More aptly, she's one of my closest friends. And well, Touchstone and Uncouth Hour have just been one of those things that have defined such a large portion of my college career at Stetson. I started going the first week as a freshman and I haven't stopped going ever since.
Its good I didn't, too. Through it, I became Gabby's right hand for a semester before Kait, our previous Editor-in-Chief, and Shay, our current one, decided to place me in the Event Coordinator position and I gotta say, this past year doing this job has been the craziest, busiest, and most satisfying. I got to know Crystal Baroni, our absolutely incredible Student Media Coordinator, who I still affectionately refer to as the mom of Hatter Network and who has so much care and motivation. I got to know The Noah and The Dylan, the heads of WHAT Radio, and share so many laughs and smile with some of the nicest, chillest guys I could ever hope to meet (and they definitely share that trait with a lot of their staff!). I got to know the Reporter staff who have made such incredible improvements to the magazine this past year and who definitely take on WAY more than they need to at times (I'm looking at you Colette!).
So, here I am. Standing on the edge. Taking a deep breath and trying to decide if I step or just dive head first. But whether it's a step or a dive, I'm taking a little piece of every one of you with me.
So here we go.
Cleo Koenig
Events Coordinator, Hatter Network