The Yule Log: Lighting The Darkness
Seventy years of a Stetson tradition.
December 7, 2018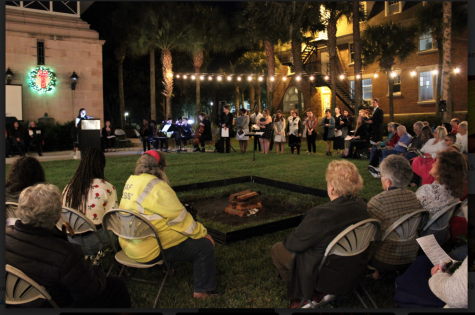 1948 was a year of both darkness and light. It was the start of Apartheid in South Africa, the beginning of a Communist Czechoslovakia, the murder of Gandhi, and the Soviet blockade of West Berlin. Yet, it was also the year of an independent Israel, the births of Donna Summer, Andrew Lloyd Webber, and Prince Charles, the origin of Scrabble, the founding of Porsche, and the first Daytona 500. It was also the first year that Stetson University had a Yule Lighting Ceremony. It's been 70 years since then, and the world has seen so much. Wars of religion. Inventions of mass communication. Tragedies and triumphs. Times have changed, sure. But one thing remains the same. We, as a community of religions, of beliefs, and of dreams, all recognize that in darkness there is light.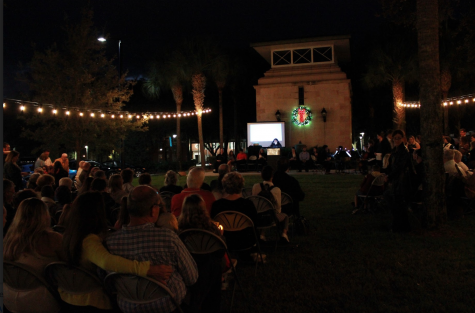 This was the overarching theme of Stetson's 70th annual Yule Lighting Ceremony that took place on December 4, 2018. Opening with a statement from President Libby and a brief video showcasing memories of Yule Logs past, the tone was one of reflection. Following the video, student speakers Bria Aqui, Nicholas Price, Ci'erra Larsen, Amira El Boussaidi, and Tam Pham all spoke to their intersectional beliefs about light and darkness. Though each is a member of a differing religious and spiritual background, each student connected with the story of the Yule Log. It is a tradition that expresses the welcoming in of light and the harmony of the holiday season. The log was lit after the speakers shared their respective religious perspectives on light and darkness. Each year, the remnants of the previous years' log are used to light the new one. As the flame grew, every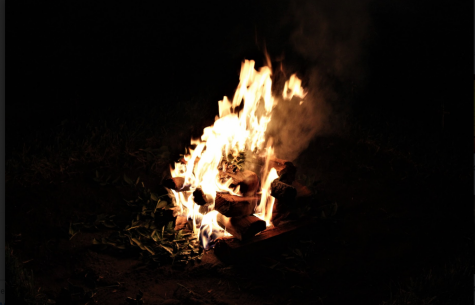 guest cast a sprig of holly into a crackling fire, representing the casting away of shortcomings and mistakes in place of encouragement for the times to come. In a new addition to Stetson's traditional ceremony, the School of Music accompanied the service with their newly formed Stetson Community Choir. This year's Yule coincides with the 200th anniversary of "Silent Night," the beloved Christmas carol. The choir sung "Silent Night" alongside the audience as they cast their sprigs into the fire.
This tradition, long beloved by the Stetson community, seemed to shine even brighter this year. As the Yule Log burns the cast-away thoughts of the past, we welcome the light of this season. May this light find its way into your finals week and beyond into the holiday season.