Former Hatter to Play for the Minnesota Twins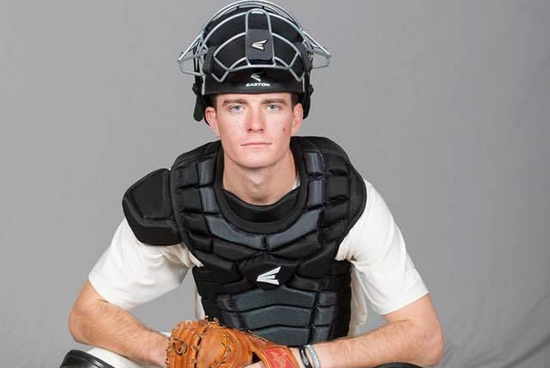 Hang on for a minute...we're trying to find some more stories you might like.
Austin Hale, a recent graduate from Stetson University, is transitioning to play for the Minnesota Twins as an alum of Stetson baseball.
Stetson's senior catcher was awarded the league's preseason Defensive Player of the Year for his hard work throughout the season.
Through Hale's defensive determination during the first game of the regionals, he dove headfirst to catch a foul ball against Oklahoma State which closed the inning. This play helped advance the team towards a 10-3 win against Oklahoma State, which advanced them as the winning team in the regionals.
"Defense is my specialty, so I expect to make plays like those, but I made the same exact play in 2016 at the Coral Gables regional and it was number 1 on SportsCenter Top 10. This one felt more unexpected, like I had no chance."
Despite his doubts, Hale's hard work earned him a spot with the Minnesota Twins for the upcoming season.
"I was on the phone with my dad freaking about the draft and hoping I'd get picked. I had the draft tracker on my phone in the hotel room while talking to my dad on the phone. It popped up on my screen and I could hear guys screaming in the lobby about how I got drafted," he said.
"It was relieving, but exciting. It still hasn't hit me that I am a professional baseball player."
Hale was proud to be part of a great season to close his senior year on the baseball team.
"The overall season was everything I could have dreamed of. In our first pitch banquet we promised everybody that this year would be special and that Stetson Baseball's culture was heading in the right direction. In 20 years from now, I will be able to look back and say I helped push Stetson baseball in the right direction."
Stetson's baseball team made history as they won the ASUN tournament, host the regional, and attend the Super Regionals.
"Hosting a regional was special because it was the first time doing it and winning it in front of the crowd and community. It is something I will never forget."
Hale also agrees that this season has allowed Stetson baseball to make a name for themselves. Stetson's baseball team is capable of competing against the top schools while maintaining their own skill set.
"Keep an eye out for those Hatters because sooner or later they are gonna make it to the College World Series."